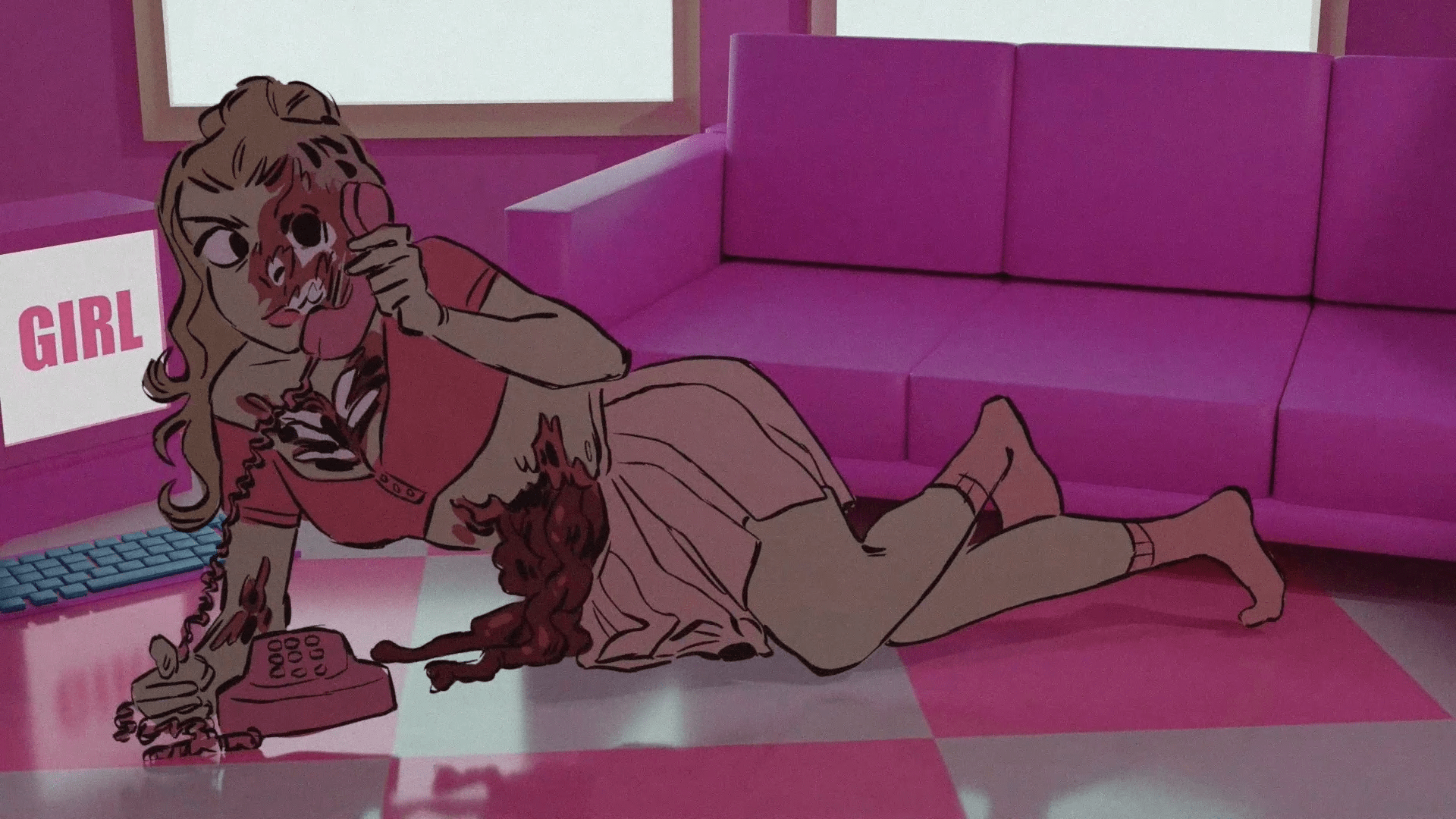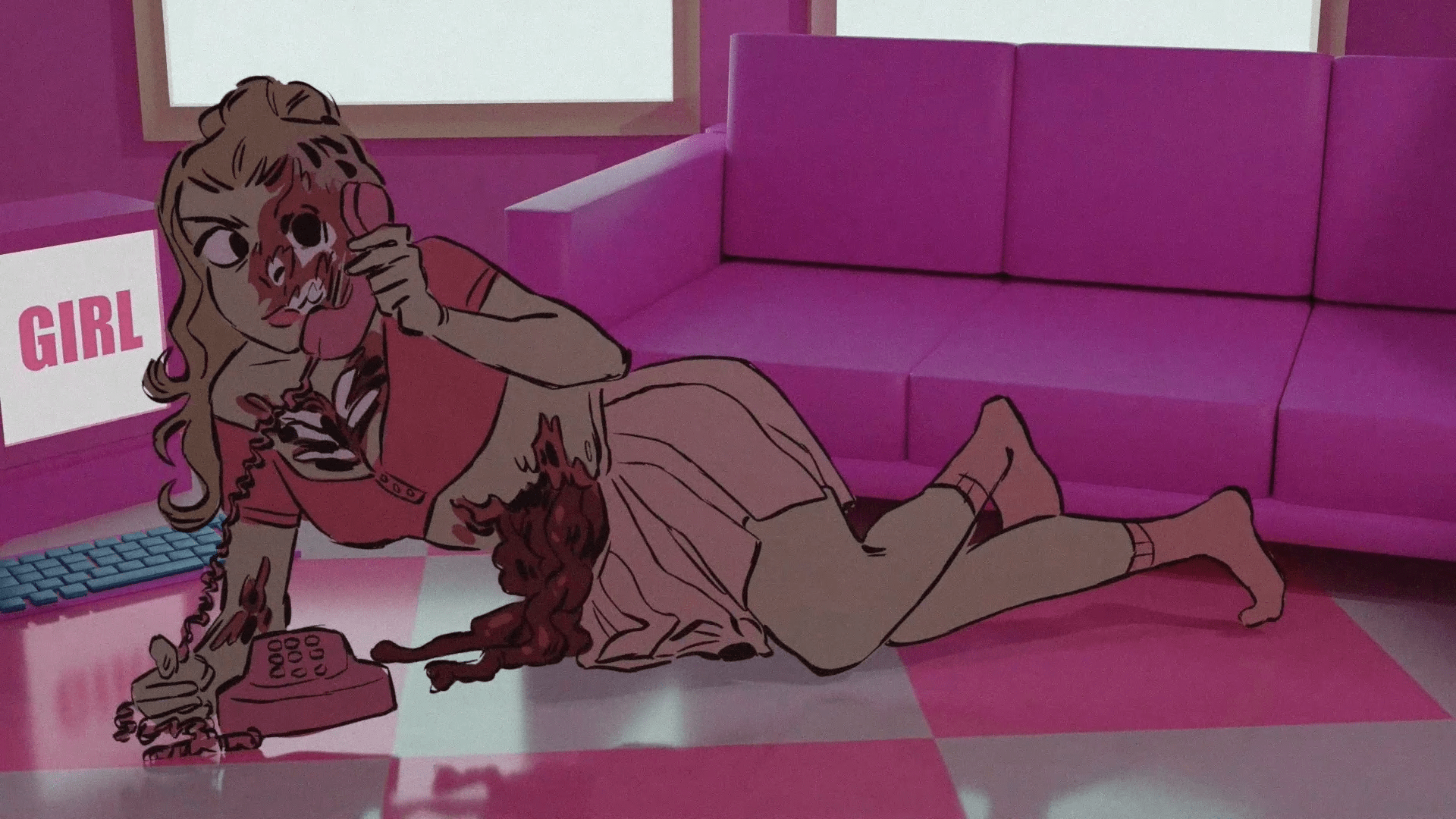 I have a fondness for instilling dread amongst mundane scenes and beautiful subjects. Using subdued, earthy tones, I especially enjoy weaving a narrative that links commercialism and themes of self and the female body. I am primarily a painter, but I also work with digital media and video. I treat video as though it were a moving painting, often incorporating 2D animation into 3D scenes. My work in the digital sphere is coated with a dull, candy sheen. Using vibrant colours that do not appear overwhelming. I compress and heavily edit my videos, which often have buggy movement and warped sound. I believe there is a beauty to over-edited and digitally compressed images. They speak to a certain time in technological history – primarily the early 2000s-2010s – that was a key part of my childhood; incorporating such aesthetics work to comfort my nostalgia, as well as fuel my fear of the ever-changing and unknown. Garish editing is also linked to the idea of over-consumption and the horrors of commercialism.
With my paintings however, it is not the edits upon edits that drive that message, rather it is the subjects, the medium and the colours that tell the story. I paint portraits and figurative work because I treat my art as a reflection of my own body. Big, gestural strokes are a sign of my own hand, and the body on the canvas acts like a mirror to my own inner issues. When there is a body on the canvas, there is a sense of intimacy. Intimacy between the artist, and intimacy between the viewer. My goal with my paintings is ultimately to create a connection with the viewer; so that they may investigate my mesh of brushstrokes and connect with the faux person on the canvas. I work both with acrylics and oils, enjoying the balance between deep, earthy tones and plastic florescent hues.
Top image: Be a Good Girl, 2023. internet GIF, duration 0:11.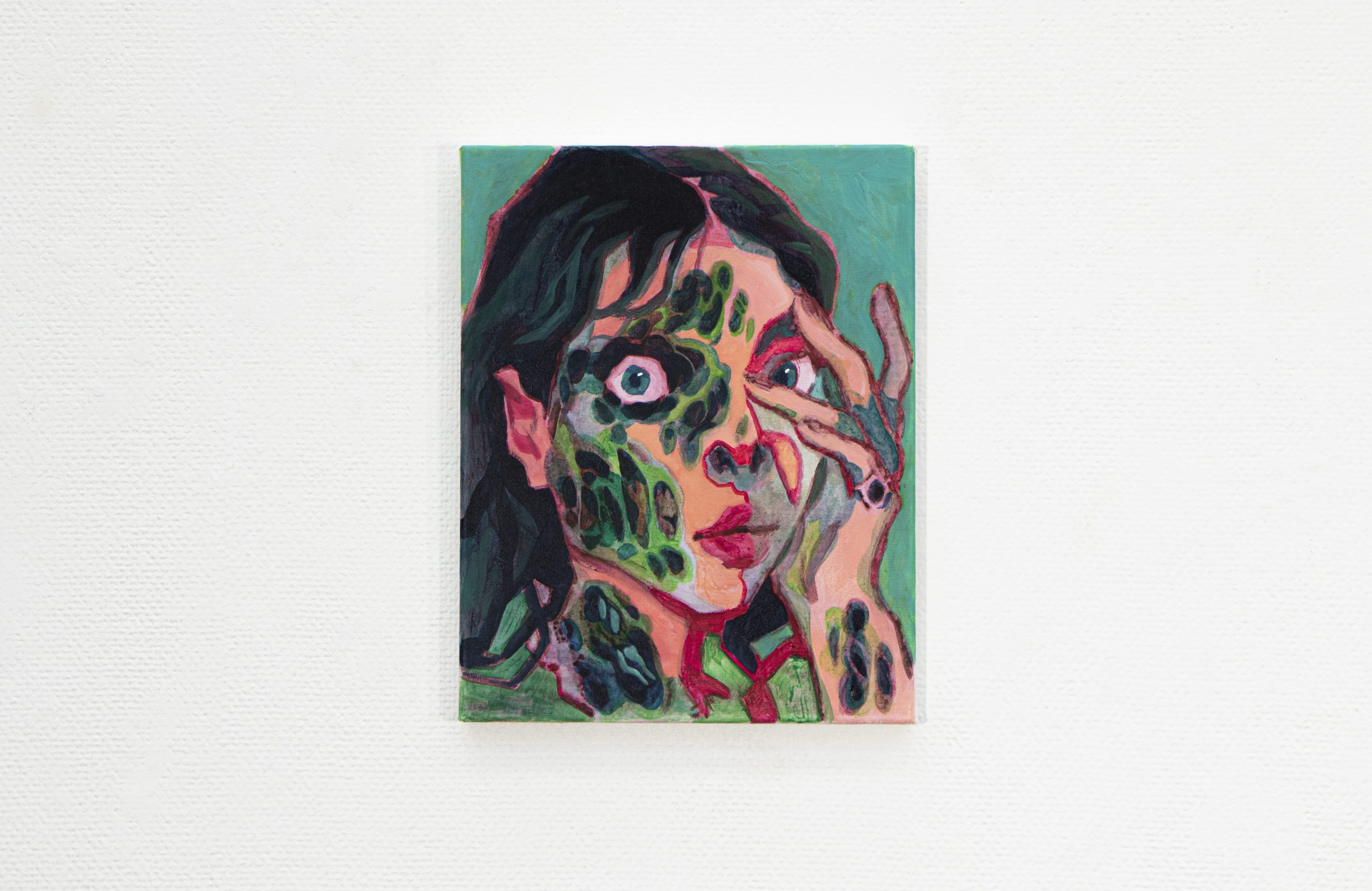 Break Down, 2022. acrylic on canvas, 11″ x 14".
Light (Series), 2023. digital painting printed on dibond, 24″ x 24".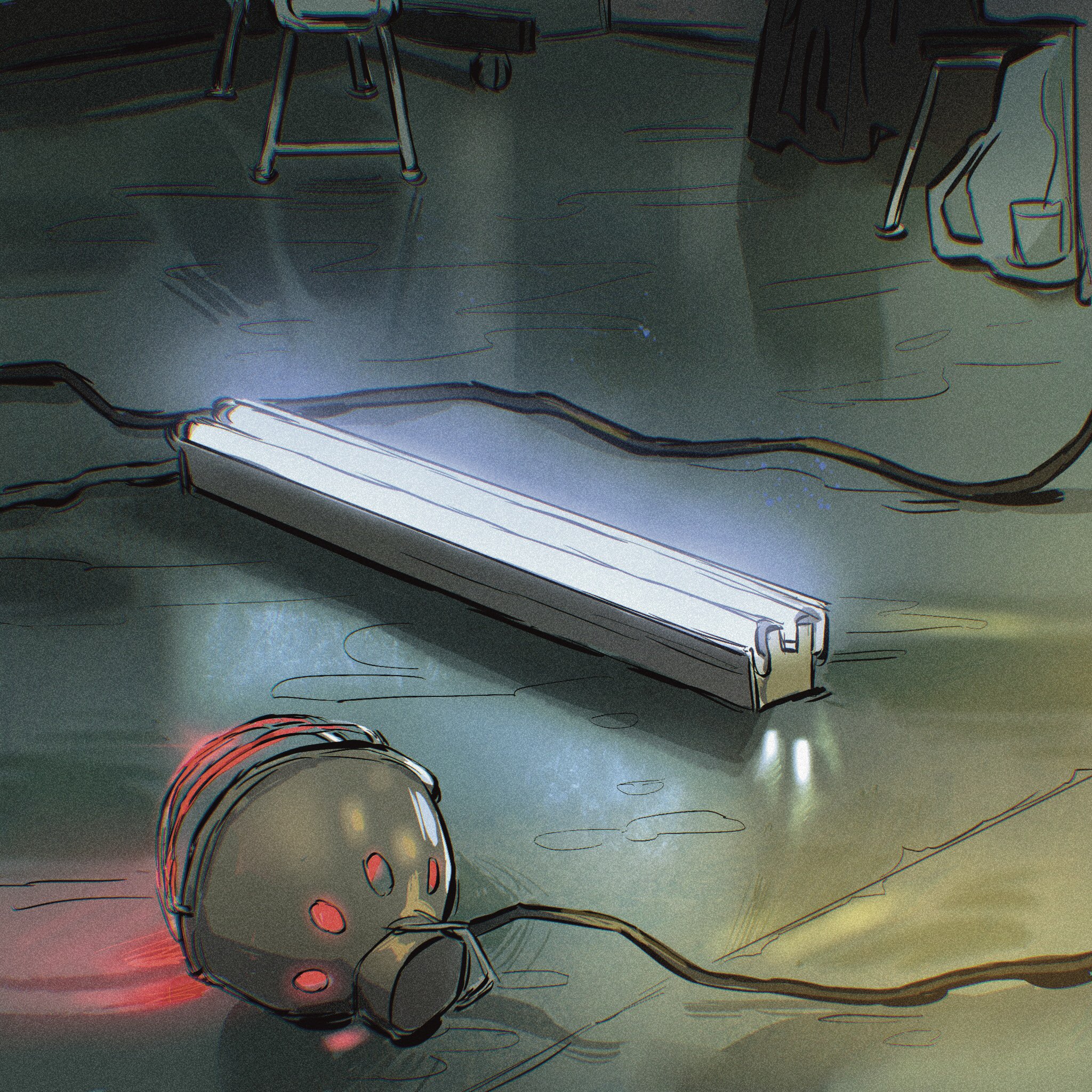 Allison grew up in the Cowichan Valley but is currently living in Victoria, BC, where they are currently working towards a BFA with a major in Visual Arts at the University of Victoria. Their first exhibition was the Cowichan Valley Fine Arts Show (2017), to which they submitted for two more consecutive years and won Honorary Mention in 2019. Upon graduating high school, Allison received scholarships for their work, one notably being from the BC Arts Council. Allison's next group show will be their BFA graduate show: Don't Need to Know to Feel It.
Don't need to know to feel it