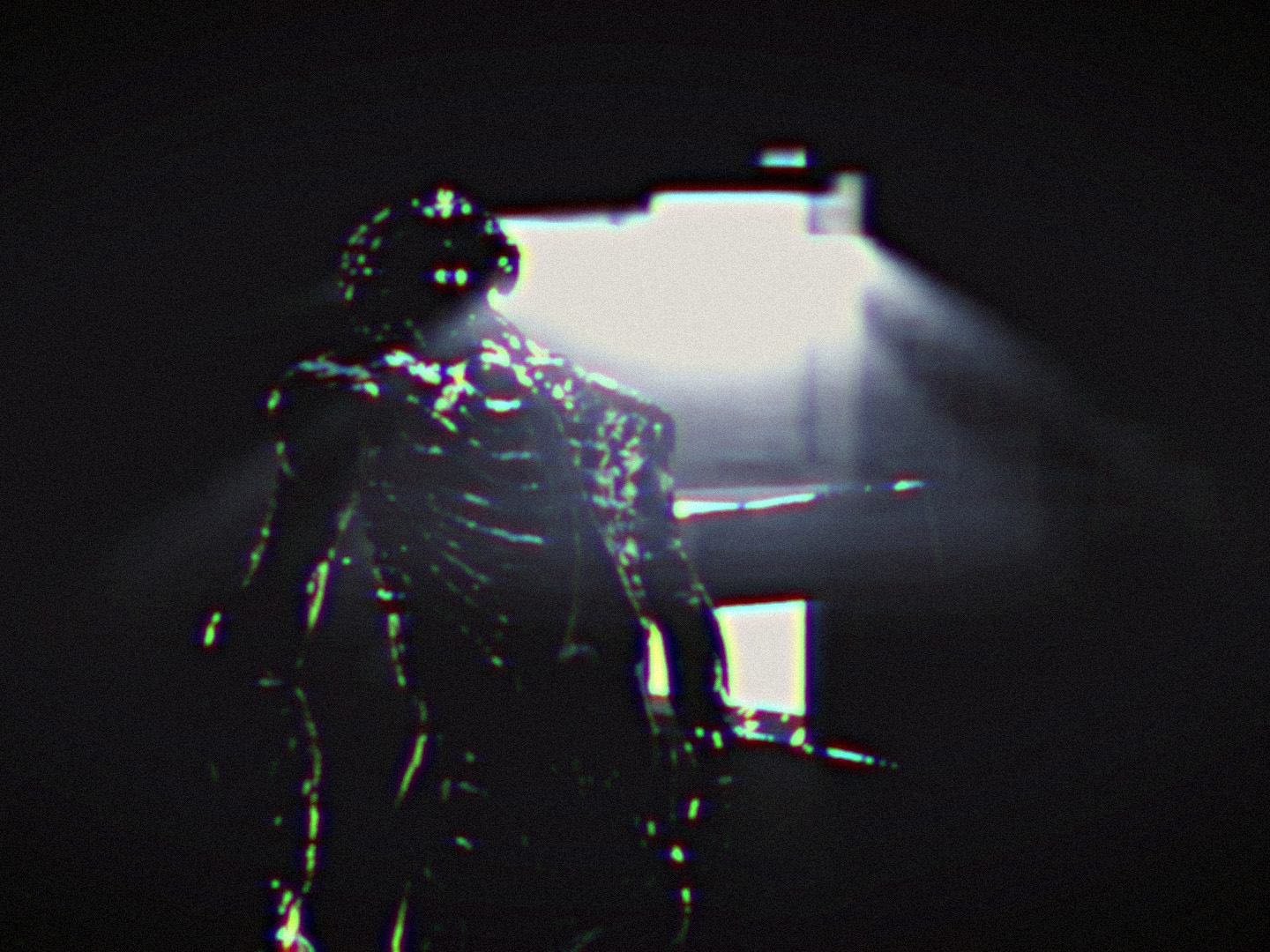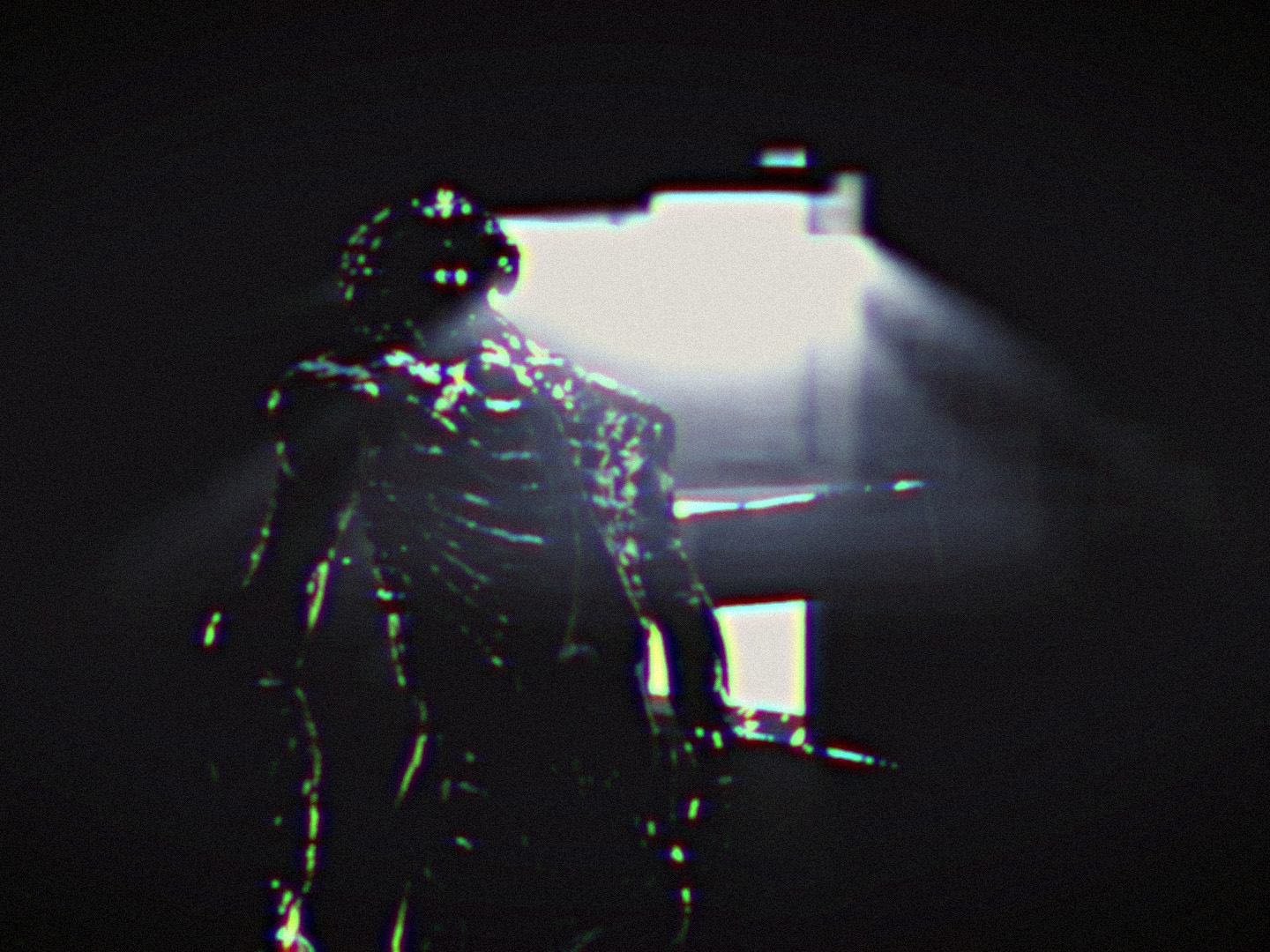 In this work, Brayden aims to connect the human body with physical tolls taken on by its environments, with those tolls including physical strains or mental. The work usually depicts monstrous humans in horror themed settings to emphasize the tolls their physical body has endured due to their exposure to such an environment.
What's After is a work made wanting to dig into the feeling of unfulfillment in life, due to sacrificing your own needs to live up to the expectations of others. This finished form of this work is an installation with this video and 4 others playing on CRT's.
Top image: What's After, 2023. video duration: 1:37 loop.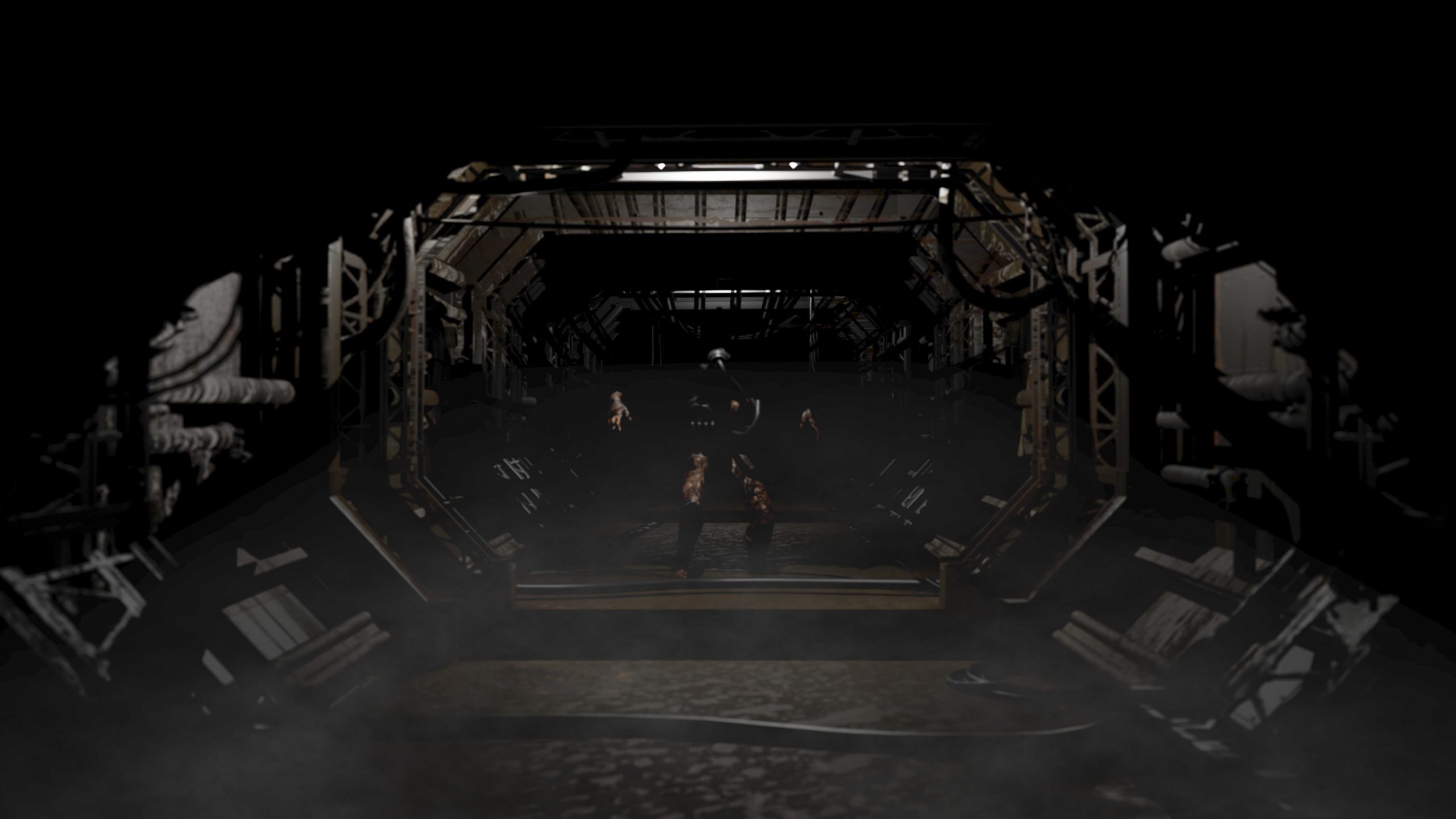 Separate Screening, 2023. projected video, duration: 2:16 loop.
What's After, 2023. video duration: 1:37 loop.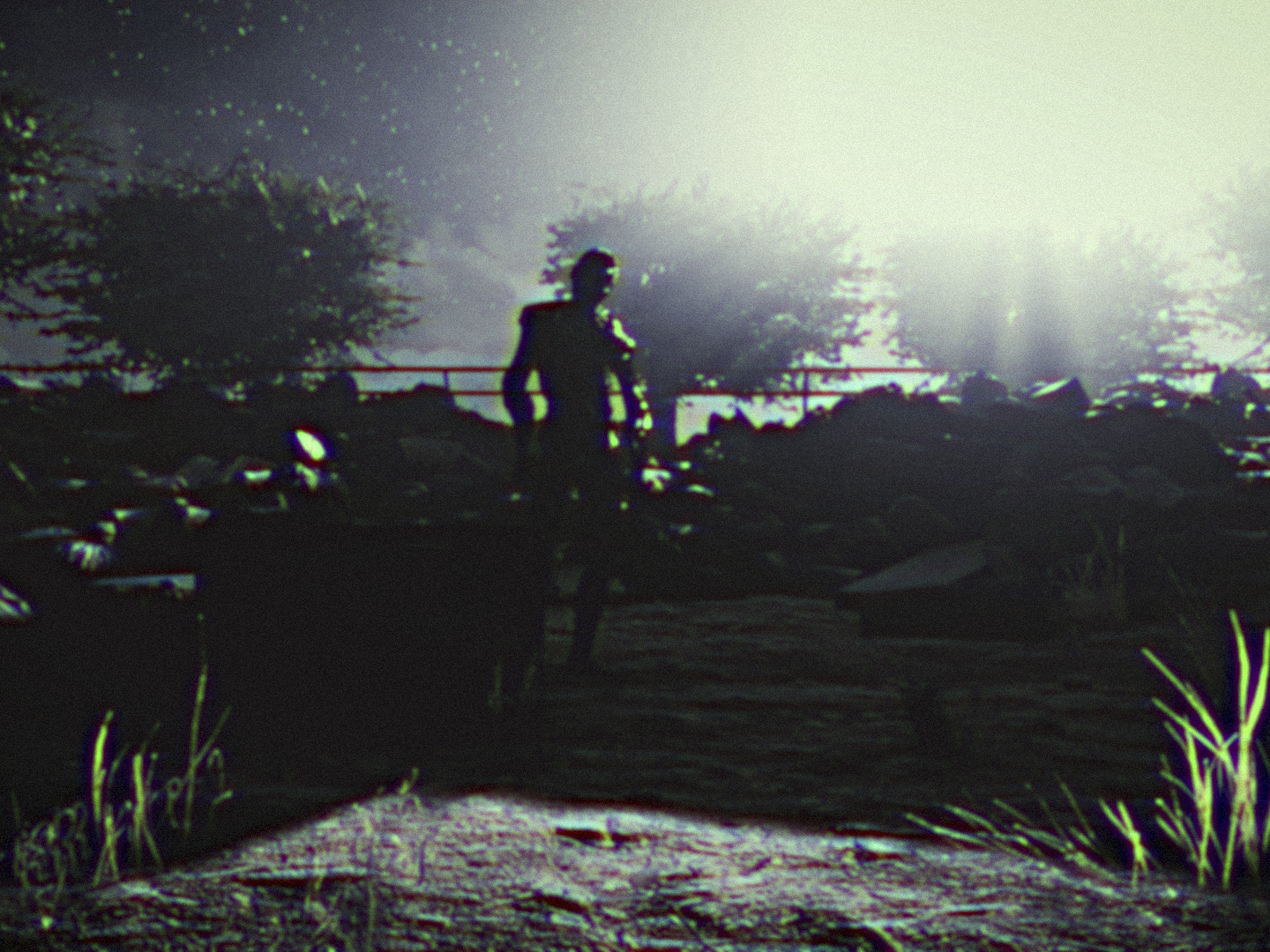 Brayden Maskell, Is a Digital Artist born in Vancouver British Columbia, and is receiving a formal education at The University of Victoria in Visual Arts. They have participated in a handful of Exhibitions while in the program, and utilizes several digital programs to create works exploring the relation between the human body and how it is impacted by its environment.
Don't need to know to feel it