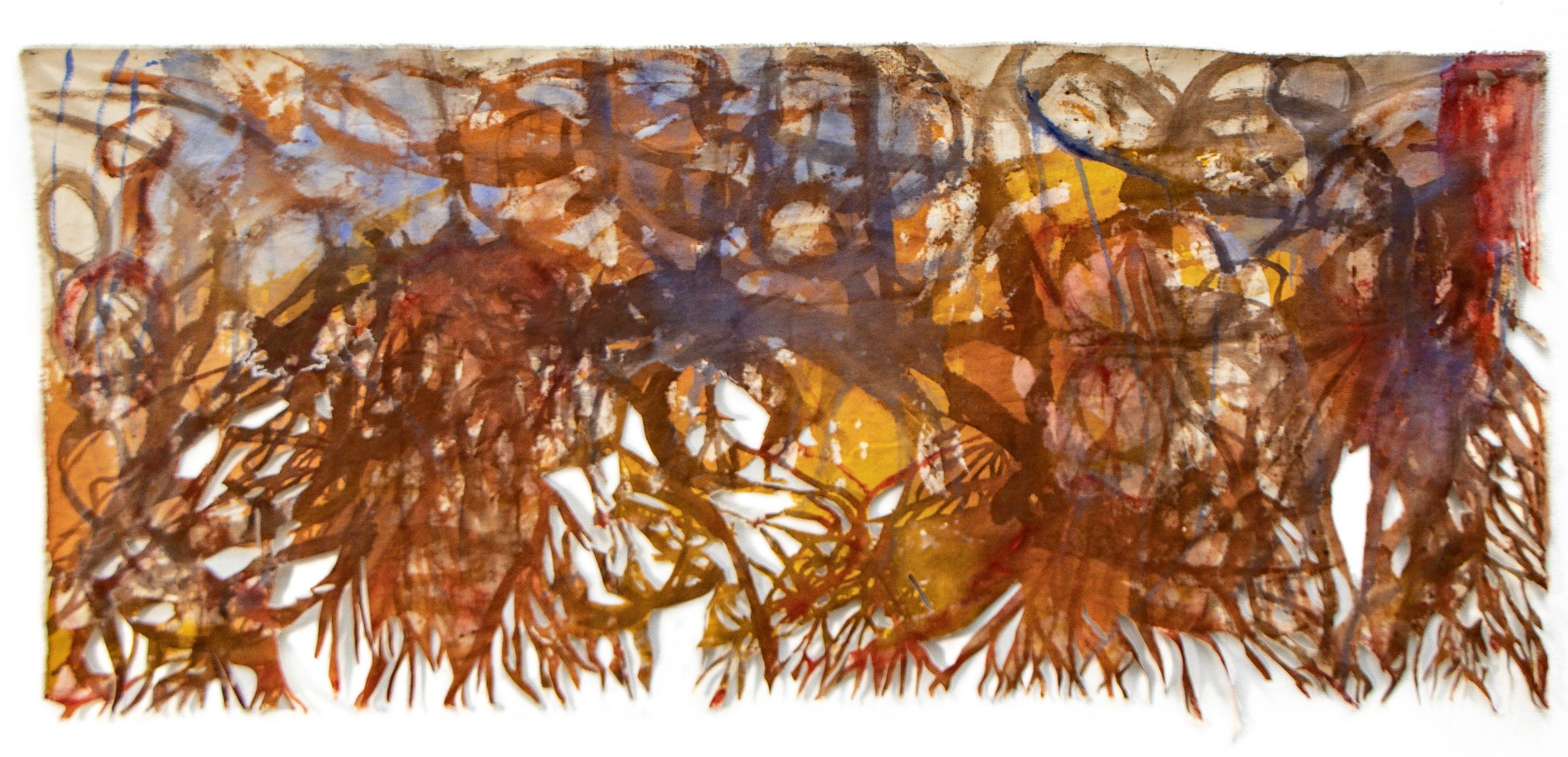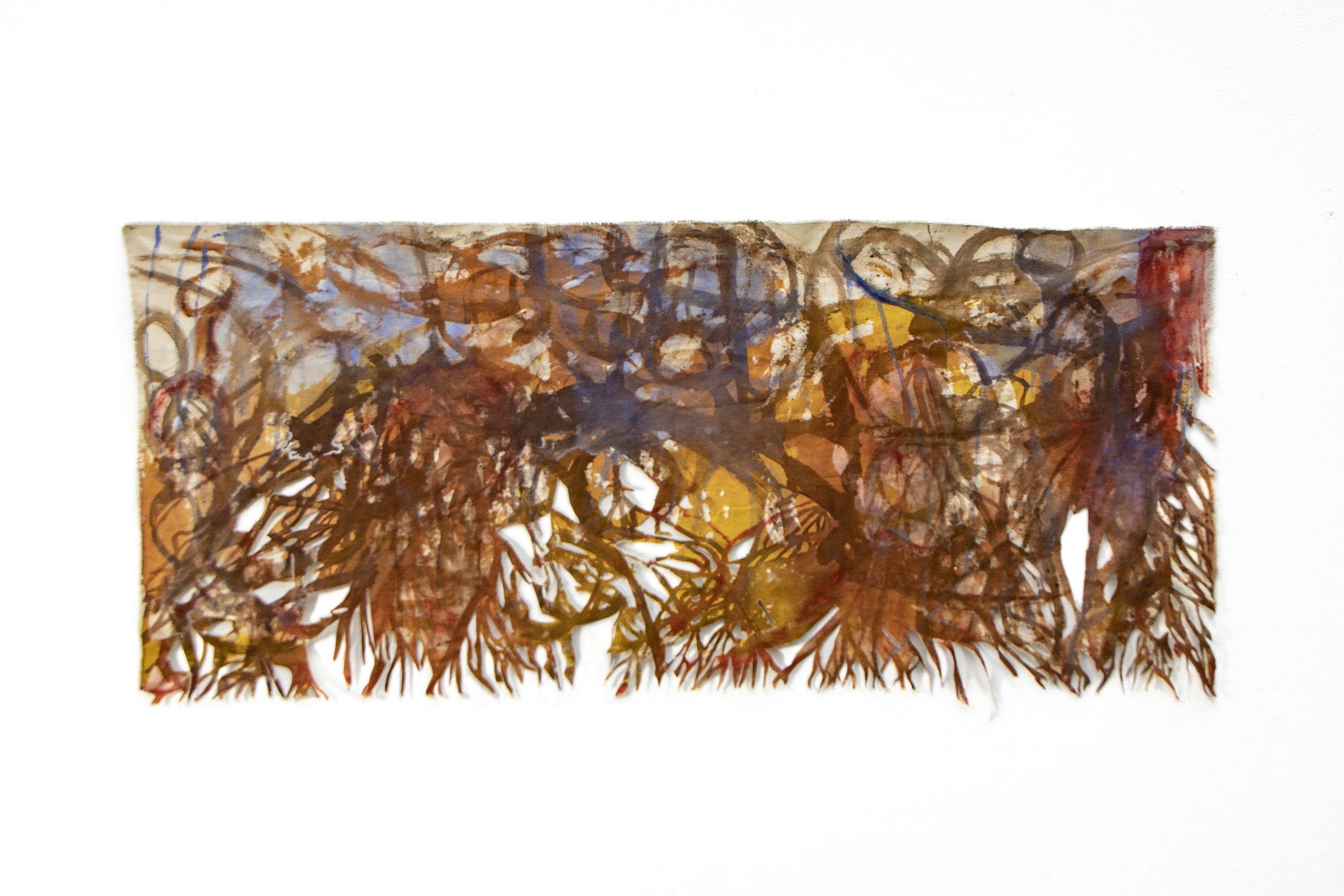 My work encapsulates my experiences and inquiry into the subconscious through shamanic journeying, dreams, connection to the Earth, and somatic healing. I create through a variety of media, including but not limited to painting, textiles, ceramics, installation, writing, and video. Land-based site-specific work is central to my practice, as well as investigation into how our relationship to the land, and the spiritual world, can help us heal and enrich our lives, or how it may affect us if we are disconnected. The histories of a particular place and how those stories affect the present and future experience from the individual to the greater community within that place is highlighted in my research and practice of making. My work concerns how indigenous and non-indigenous communities, as well as the environment have been affected by industry and colonization, as well as how humans may have shaped or stewarded that environment through time. Through this process, I acknowledge that I am a settler on these territories in which I live and work. Land art and Abstract Expressionism are two Western historical art movements of interest that influence my practice.
Top image: Into The Earth (2023). Acrylic, red alder pigment, on raw unstretched canvas, 30 x 70".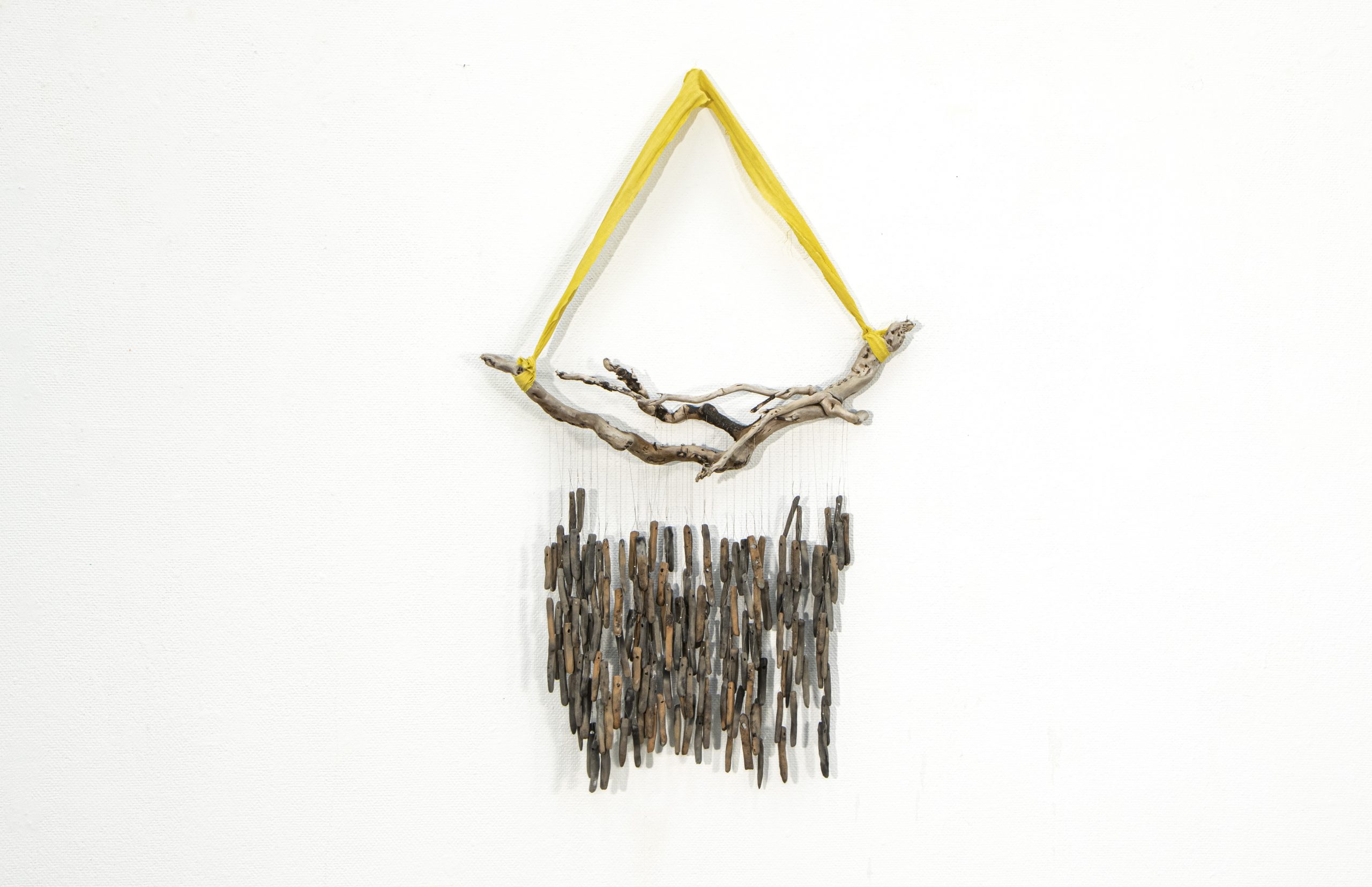 Earth Chimes (2021-22). Local harvested clay, lots of time, fire, driftwood, linen, jewellery findings and wire, 24 x 36".
Original Instructions (2023). Acrylic on raw unstretched canvas, 60 x 72".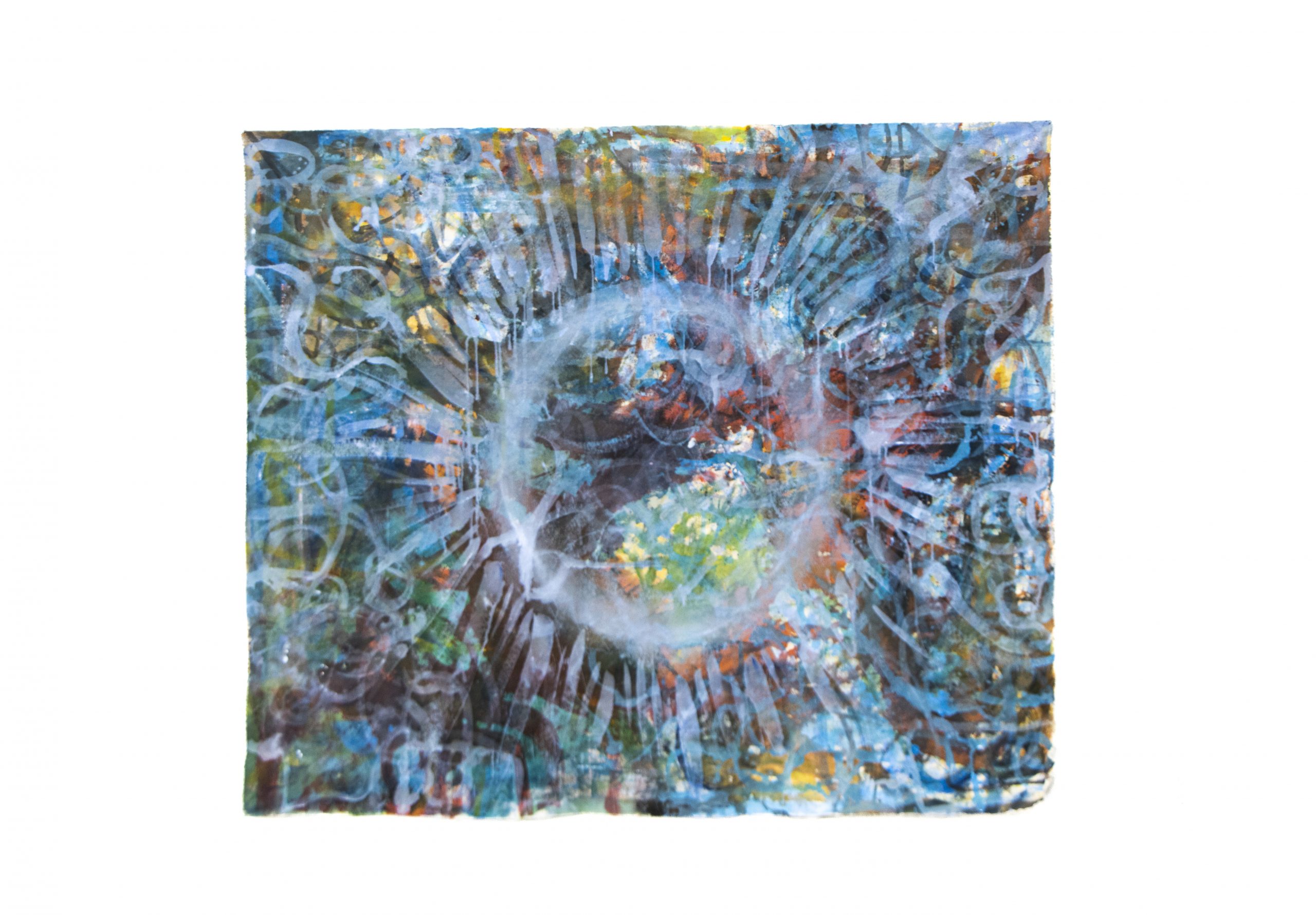 Cailin Blanchard was born and raised in Treaty 7 Territory, home of the Blackfoot Confederacy, in Calgary, Alberta. She currently resides in the territory of the Lekwungen-speaking peoples known today as the Songhees and Esquimalt nations, as well as the W'SANEC peoples, known today as Victoria, British Columbia. She attended her first two years of her undergraduate degree at the University of Lethbridge, where she began a double major of Art and Psychology. She transferred to the University of Victoria after her second year and is currently completing the last year of her BFA in Visual Arts. In August 2022, Cailin participated in the Alberni Valley Museum show, Emergence. She has facilitated two art therapy classes for a program called Memory Café, a research program put together by a Health professor at UVic, where dementia patients are part of a cohort where they get to build community and do different activities together. In the classes, Cailin taught the basics of painting with acrylics and watercolors. Cailin continues to grow as an emerging artist and is looking forward to what is to come after graduation.
Don't need to know to feel it