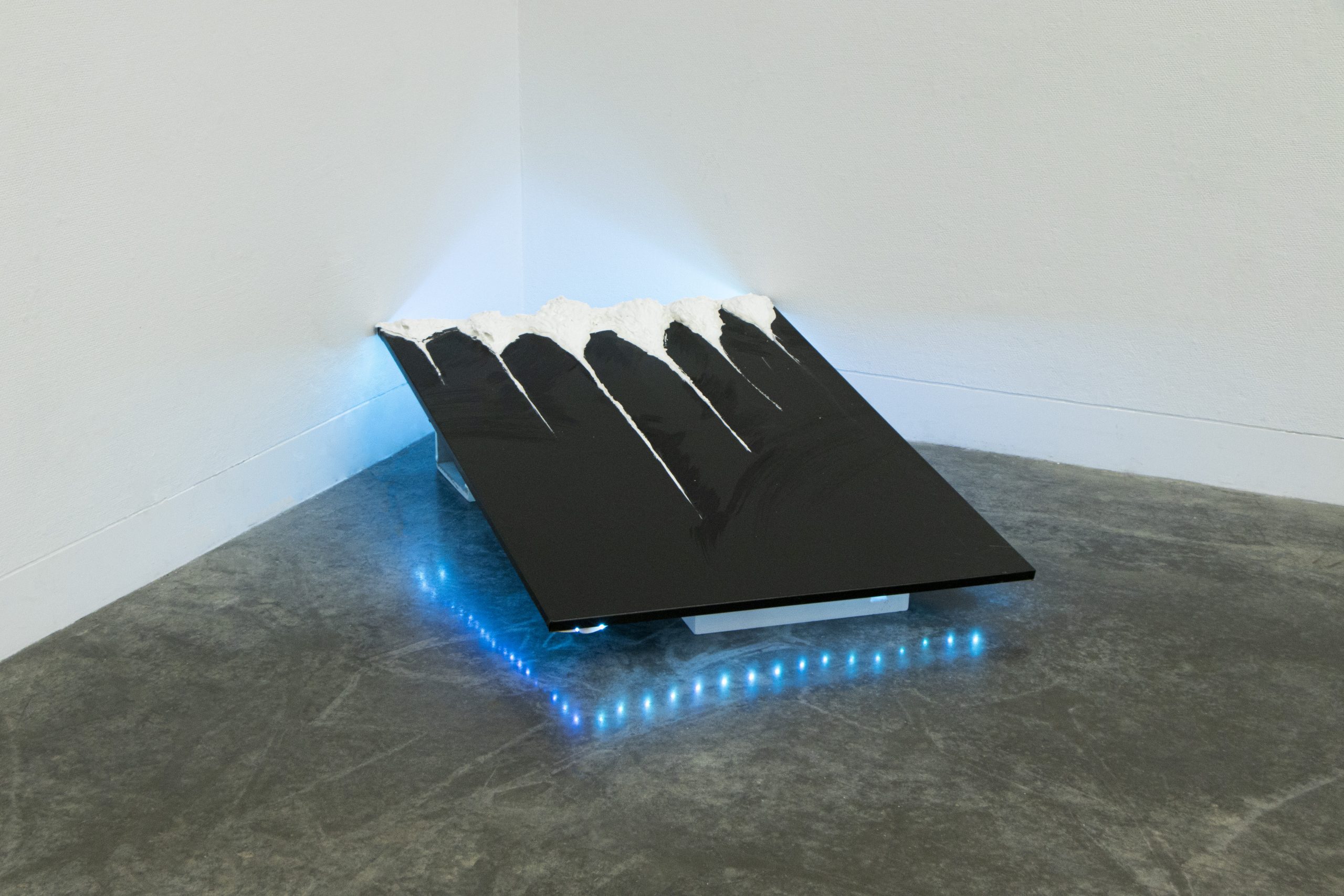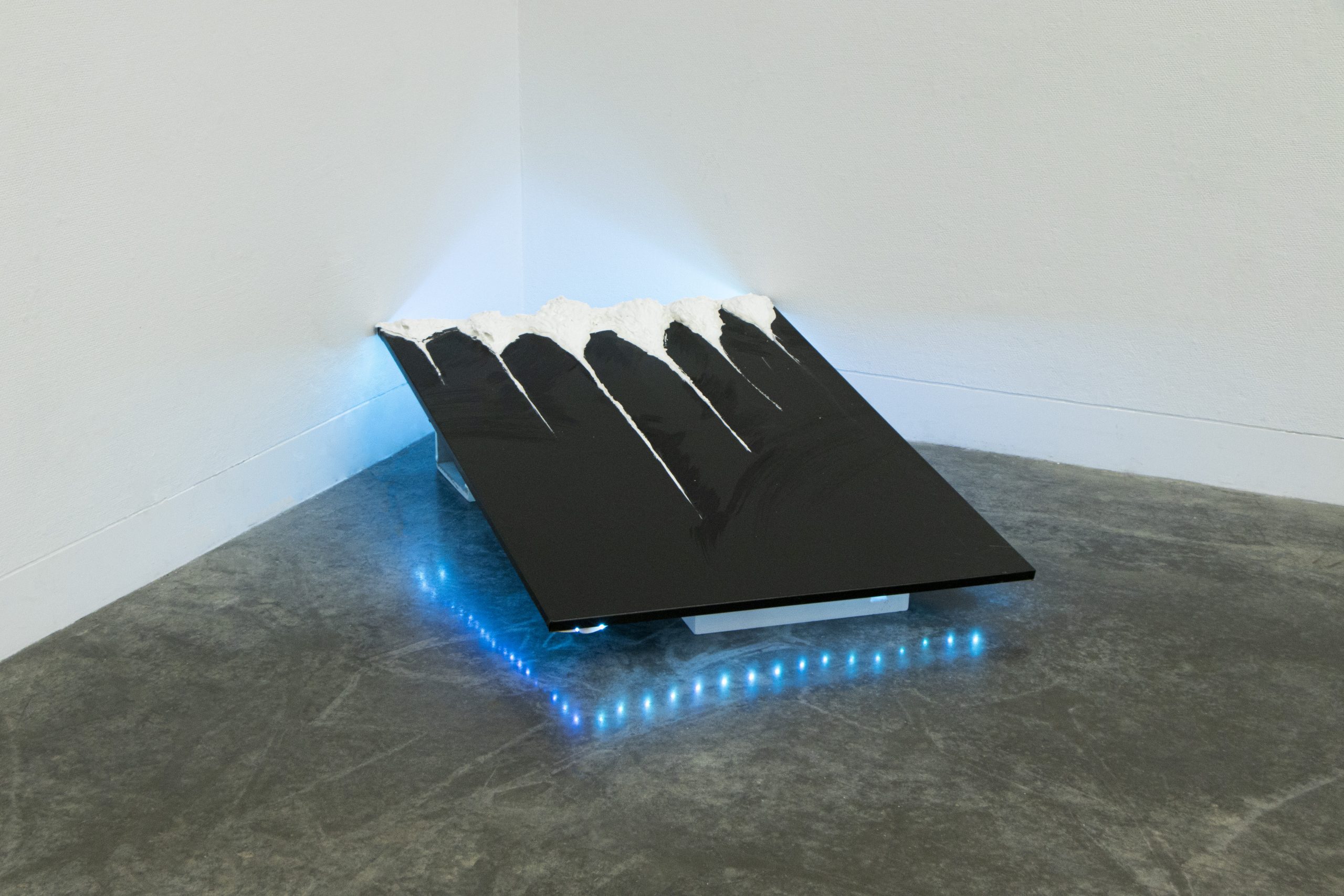 As an artist, I am deeply fascinated by the interplay of light, texture, and colour. My recent sculpture is a study in contrasts, with a black canvas serving as a backdrop for white plaster, carefully molded to resemble melting snow. The undulating shapes and flowing curves of the plaster evoke a sense of movement and fluidity, further accentuated by the slow and random changes in colour of the led light strip, which is placed at the back of the canvas.
Through this piece, I aim to explore the passage of time and the cyclical nature of the seasons. The black canvas represents the darkness and stillness of winter, while the white plaster and changing lights symbolize the thawing and movement of the spring. The use of light also creates shadows and highlights that change with the movement of the viewer, adding a layer of complexity to the piece.
Ultimately, my sculpture invites the viewer to contemplate the beauty of change and the inevitability of transformation. It speaks to the promise of renewal and the hope that even in the darkest of winters, there is always the possibility of spring. I believe that art has the power to evoke emotions and create connections, and I hope that my work will inspire others to reflect on the beauty of nature and the cycle of life.
Top image: Untitled, 2022. plaster, acrylic paint, canvas, led light, 36″ x 48". 
Elysian Luo is an artist hailing from Shenyang, China, currently based in Vancouver. She is a visual artist specializing in painting, photography, and sculpture. She is in her final year of the BFA program in Visual Arts at the University of Victoria, where she has been honing her skills for the past few years. Luo's work in photography is captivating. She has been shooting and filming works for the past five years, and she creates a combination of virtual and real scenes. Her photography has a surreal quality that draws the viewer in and leaves a lasting impression. As a sculpture artist, Luo's love of nature is apparent in her work. She mainly uses wood and plaster to create her sculptures, bringing natural elements to her art. Her sculptures have a tactile quality that invites the viewer to touch and feel the textures of the materials she uses. Luo will be co-curating the end-of-year BFA show at UVic. 
Don't need to know to feel it