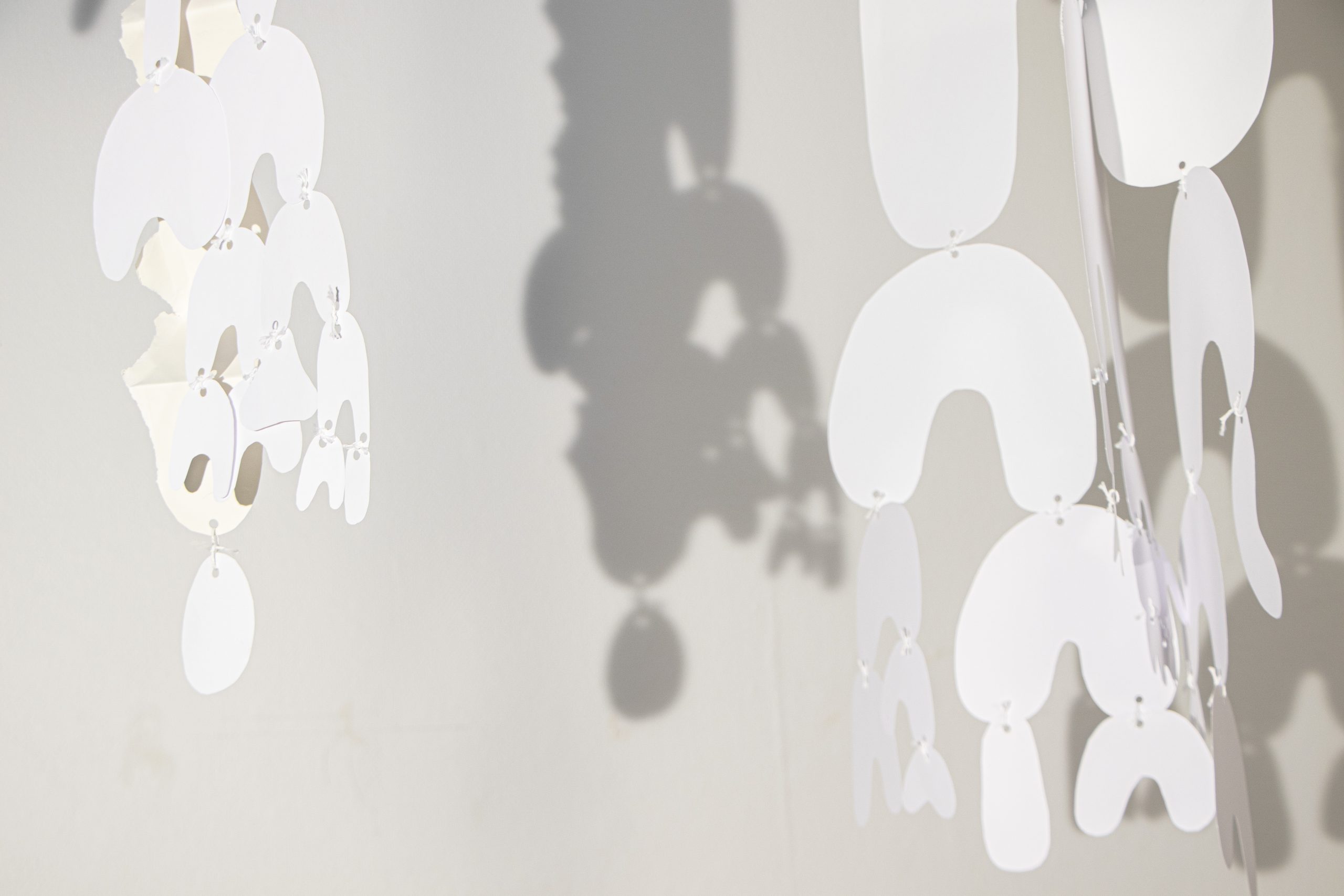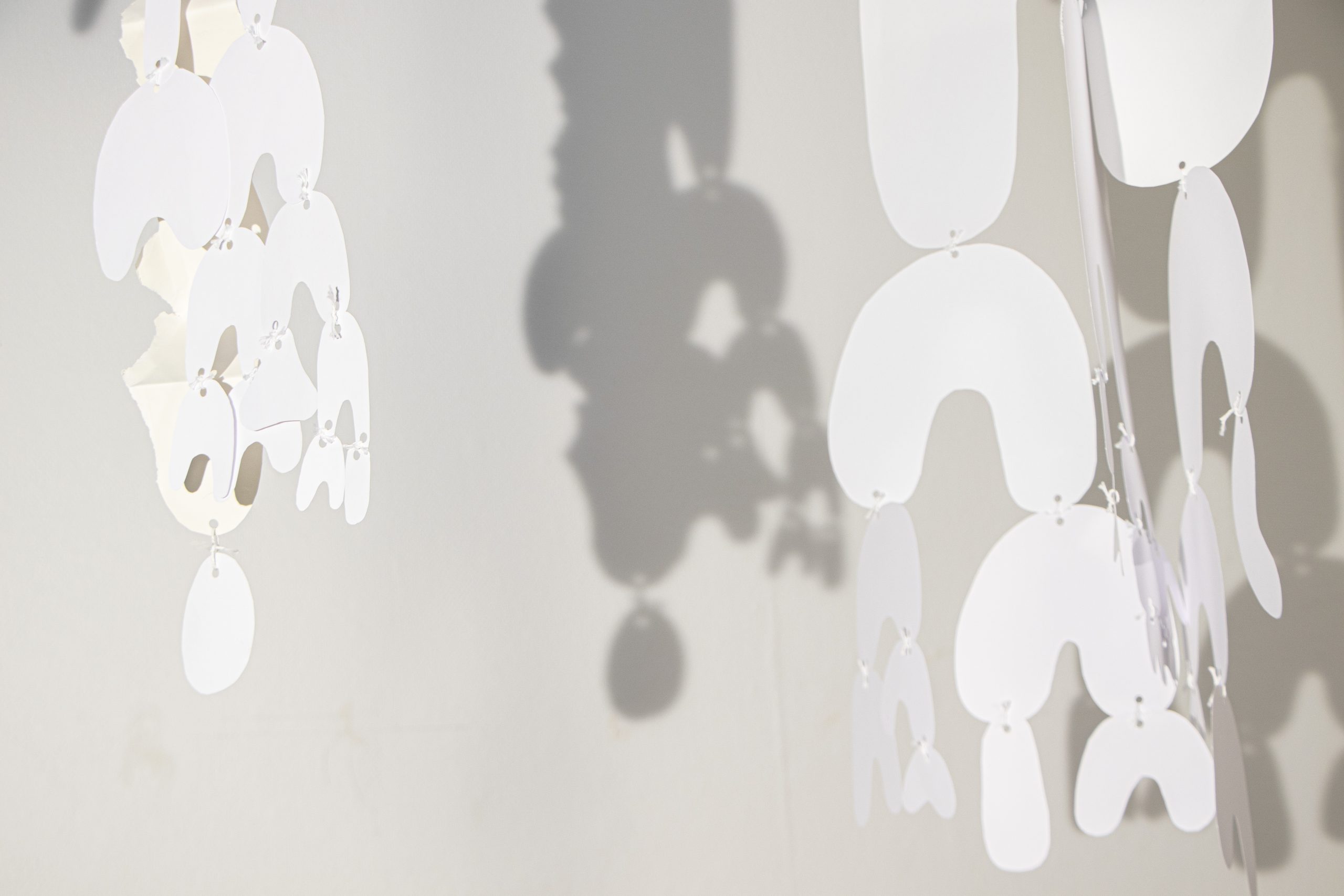 In my practice, I cite sources such as hierarchy, labour, and the role of institutions. I cogitate my youth reared in Waldorf, a pedagogical community founded on the spiritualist movement of Anthroposophy. I inspect the moral inadequacy assigned to disability in this environment, including my experience with the Anthroposophic movement and language form Eurythmy. I repurpose the historical semiotics used in Eurythmy, which are posited to have curative effect, to vocalise the legitimacy of disabled communities. 
Over the past few years I have developed an ongoing project called U-Shapes, a connected series of intermedial works that utilise distinct semiotic visuals to identify, upend and communicate the inaccessibility that disabled people navigate in conventional social environments.
In production, I evaluate the history of material. I locate supplies entirely from sources that interrupt the sequence of consumption and disposal, emphasising upcycled, salvaged, and repurposed materials. Subverting performative exceptionalism and aesthetic focus has directed me to reflect on how accessibility and sustainability often conflict. My work intends to question how we might practise sustainability and conservation without relying on exclusion and exceptionalism. 
Other sources of research include birds and eggs, intentional witness, rituals, oysters, silent compositions, closed communities, material culture and unassigned value.
Top image: 28 U-SHAPES and 28 U-SHAPE SHADOWS to bring the eye upward, 2023. Detail. Upcycled craft paper, recycled thread, 5×11.'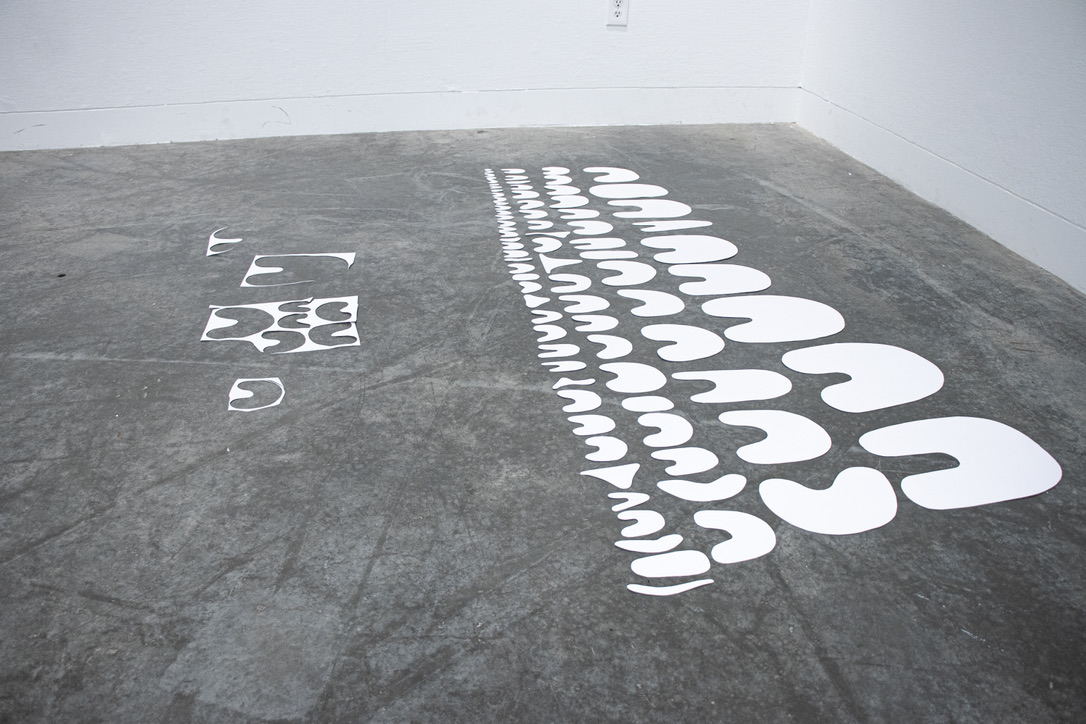 82 U-SHAPES and 8 U-SHAPE NEGATIVES to protect the body tired of being seen, 2023. Upcycled craft
paper, dimensions variable.
Claire Blue, 2022. Rehydrated acrylic and ink on upcycled watercolour paper, 11 x18."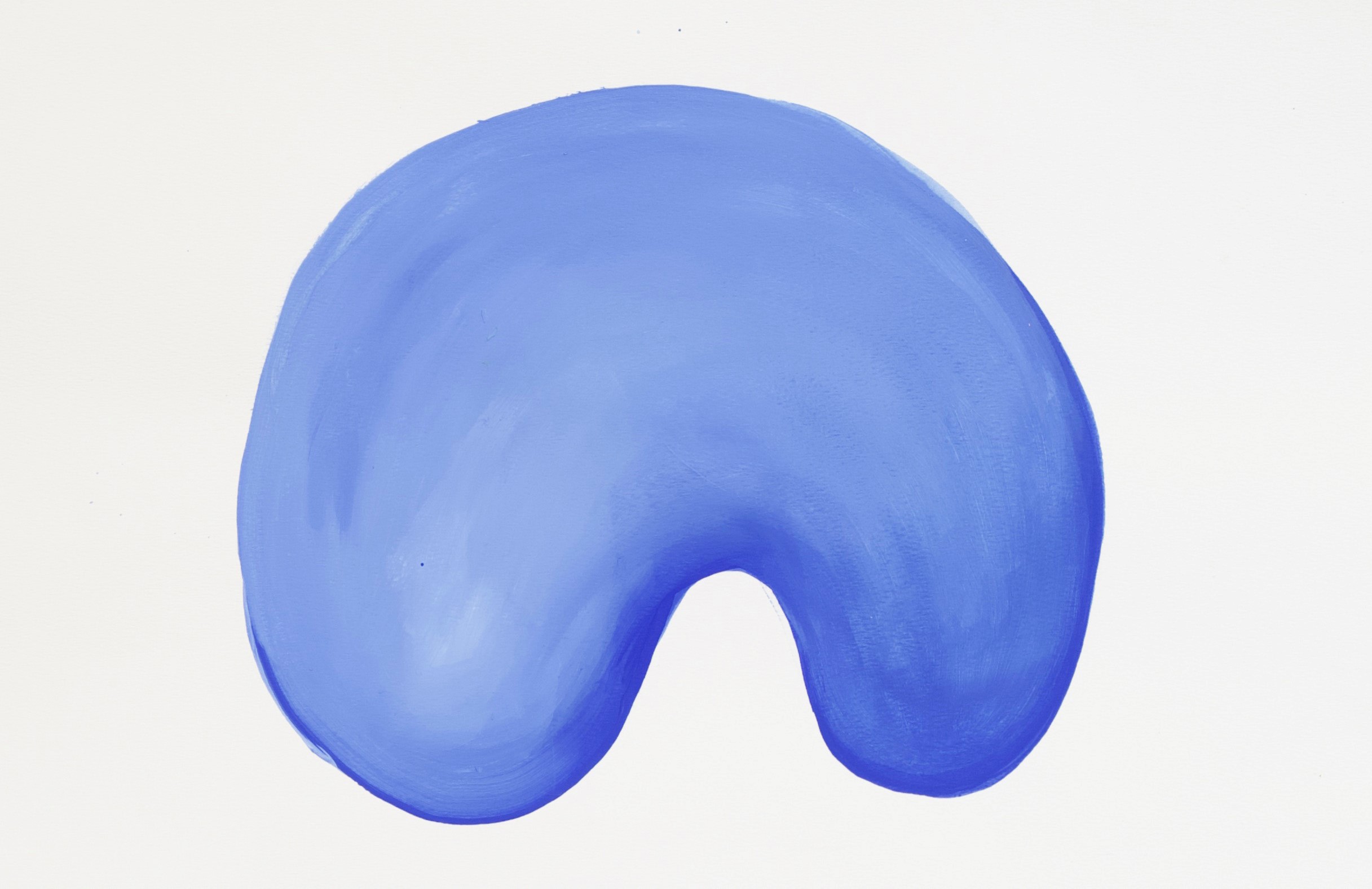 JADE MIKELL (b. 1996) is an interdisciplinary artist and activist working within post-minimalist institutional critique. She lives on unceded Lək̓ʷəŋən land by way of unceded Taystayič. She will earn her BFA from the University of Victoria in 2023.
Jade inspects the moral inadequacy assigned to disability through intermedial applications such as performance, sculpture, painting and writing to identify, upend and communicate the demoralising and endangering effects of institutional inaccessibility. Jade engages semiotics, inheritance, labour and hierarchy in investigations of identity, community, social currency and sustainability.
Jade's work has been exhibited in solo and group shows nationally and has been acquired by collectors internationally. Her art and activism work has been published in artist features and articles, she has lectured with the Esquimalt Art Gallery and she was included in the University of Victoria's Department of Psychology's Visiting Artist's feature.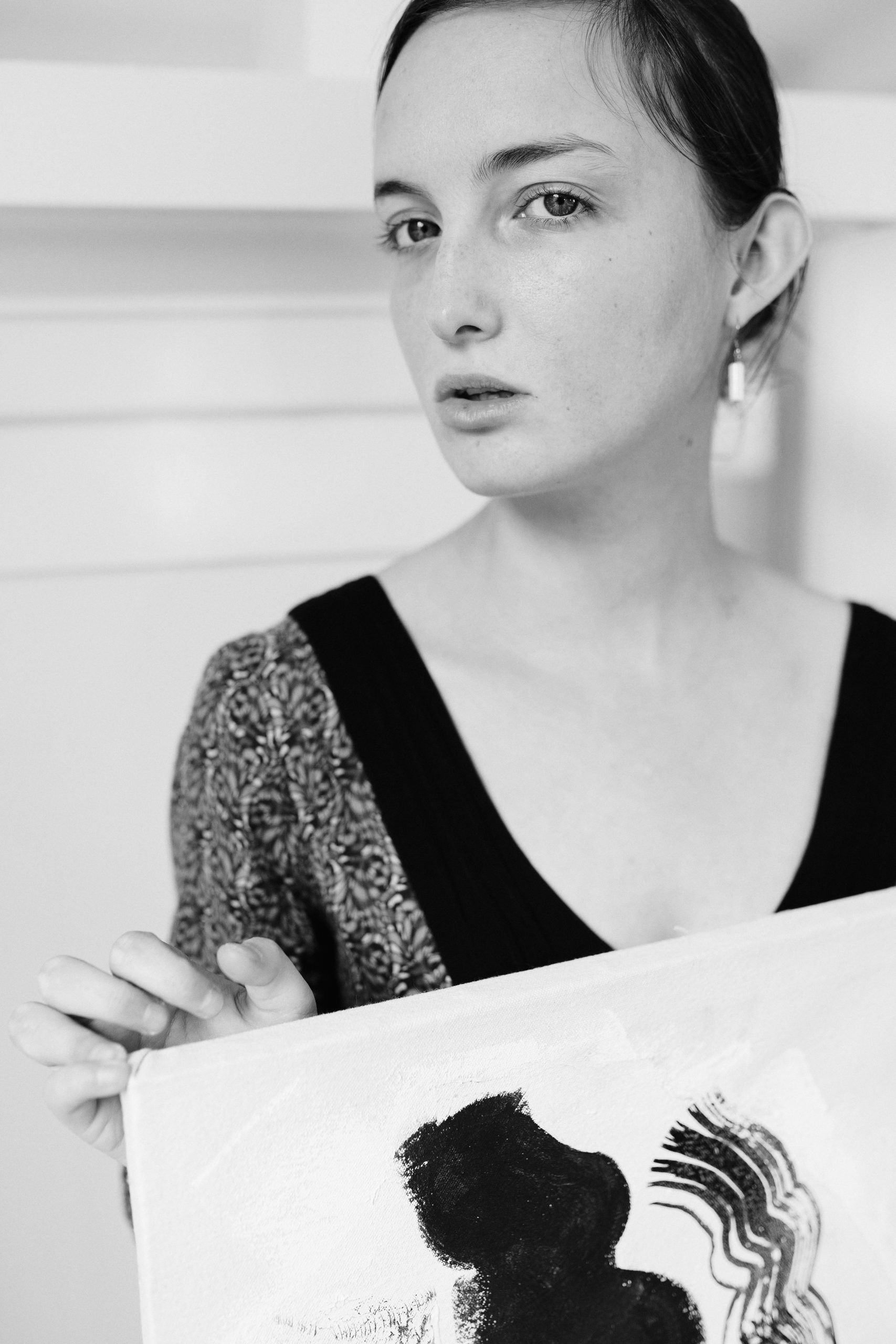 Don't need to know to feel it