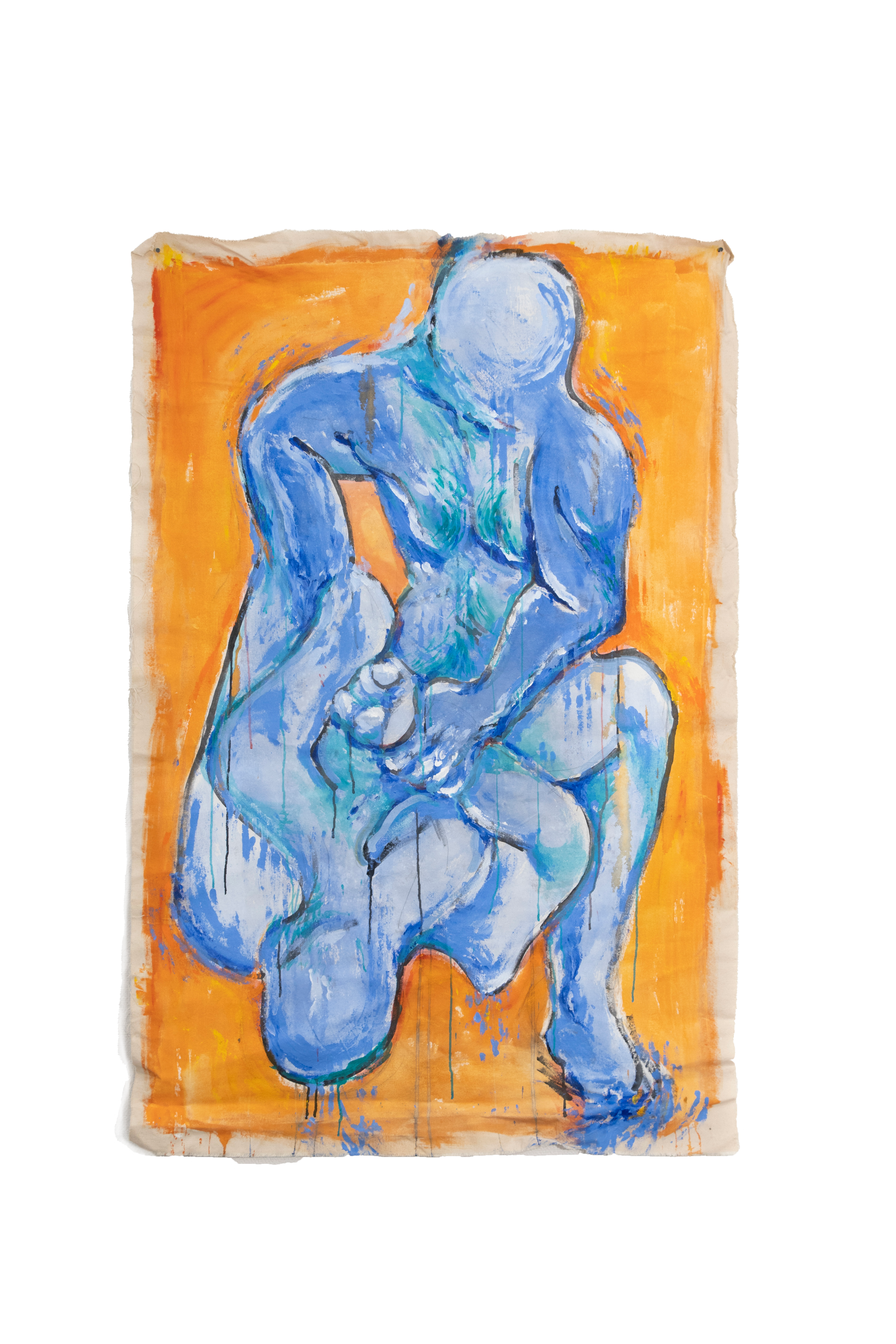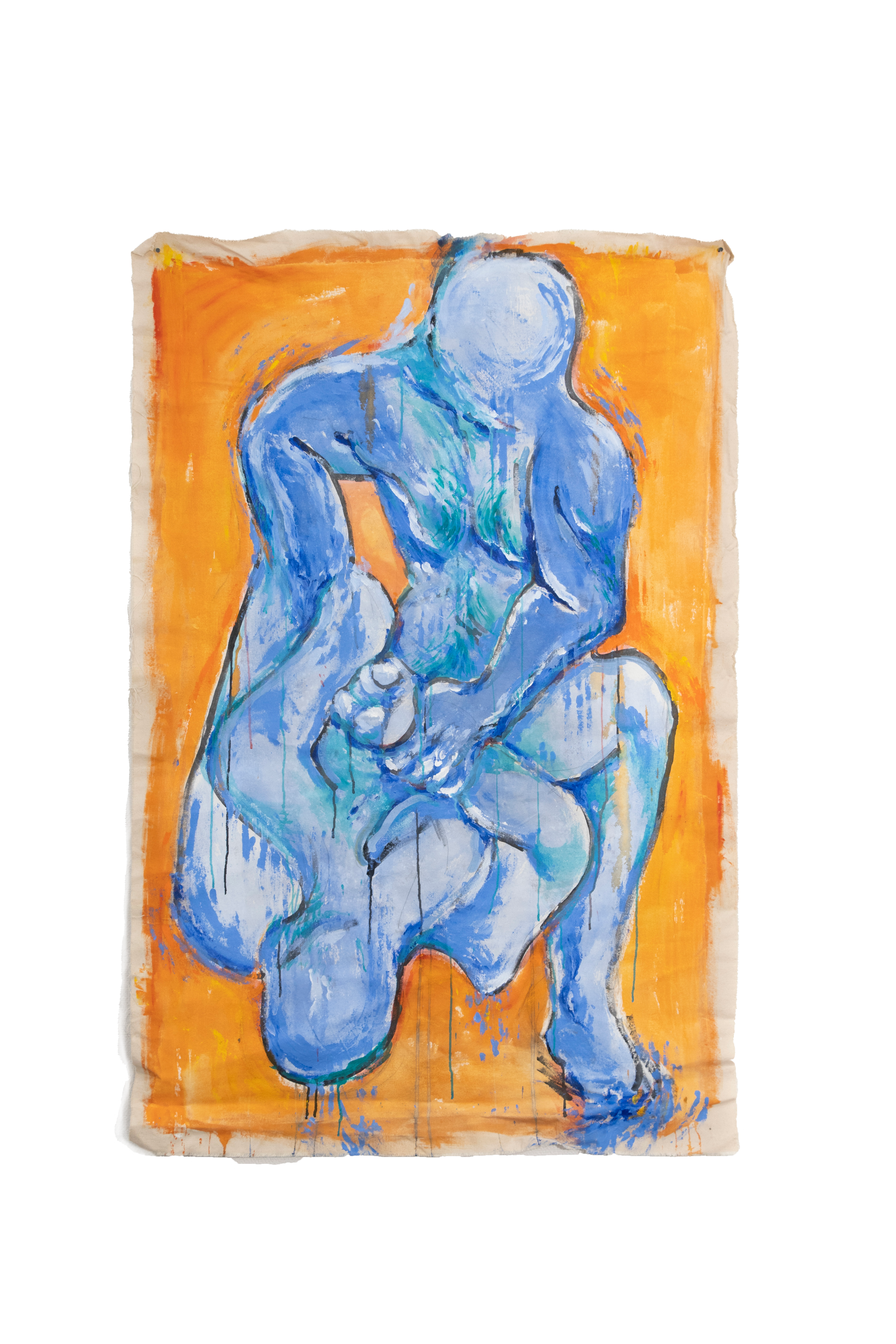 My practice explores the conceptualization of identity as it relates to the body's physicality. I use acrylics and primarily unstretched canvas to depict bodies in motion and transformation, reflecting sensations I experience within my own body as a two-spirit and trans artist. I allow the canvas to fold and droop on its own, rather than simulating depth with shading and detail, keeping the imagery itself relatively unrendered. This allows me to play with figure-ground relationships within my paintings, as well as the relationship between painting and object. 
I engage with similar ideas when I work with digital media, such as 3D modelling software and web coding, with extra emphasis on text and Indigenous language. I am currently interested in old web aesthetics, low-resolution content, and HTML/CSS coding as a way to convey the 'do it yourself' approach myself and my family have had to take in reclaiming nêhiyawêwin, our language. My goal is for my work to feel accessible, physical, and to engage the viewer in introspection around their own identity.
Top image:  Closet Champion, 2022. Acrylic on canvas, 42×63".
napêhkân.blog (2023). HTML, CSS, original blog posts.
Untitled (Drapery), 2022. Acrylic and thread on canvas, 104″ x 117″.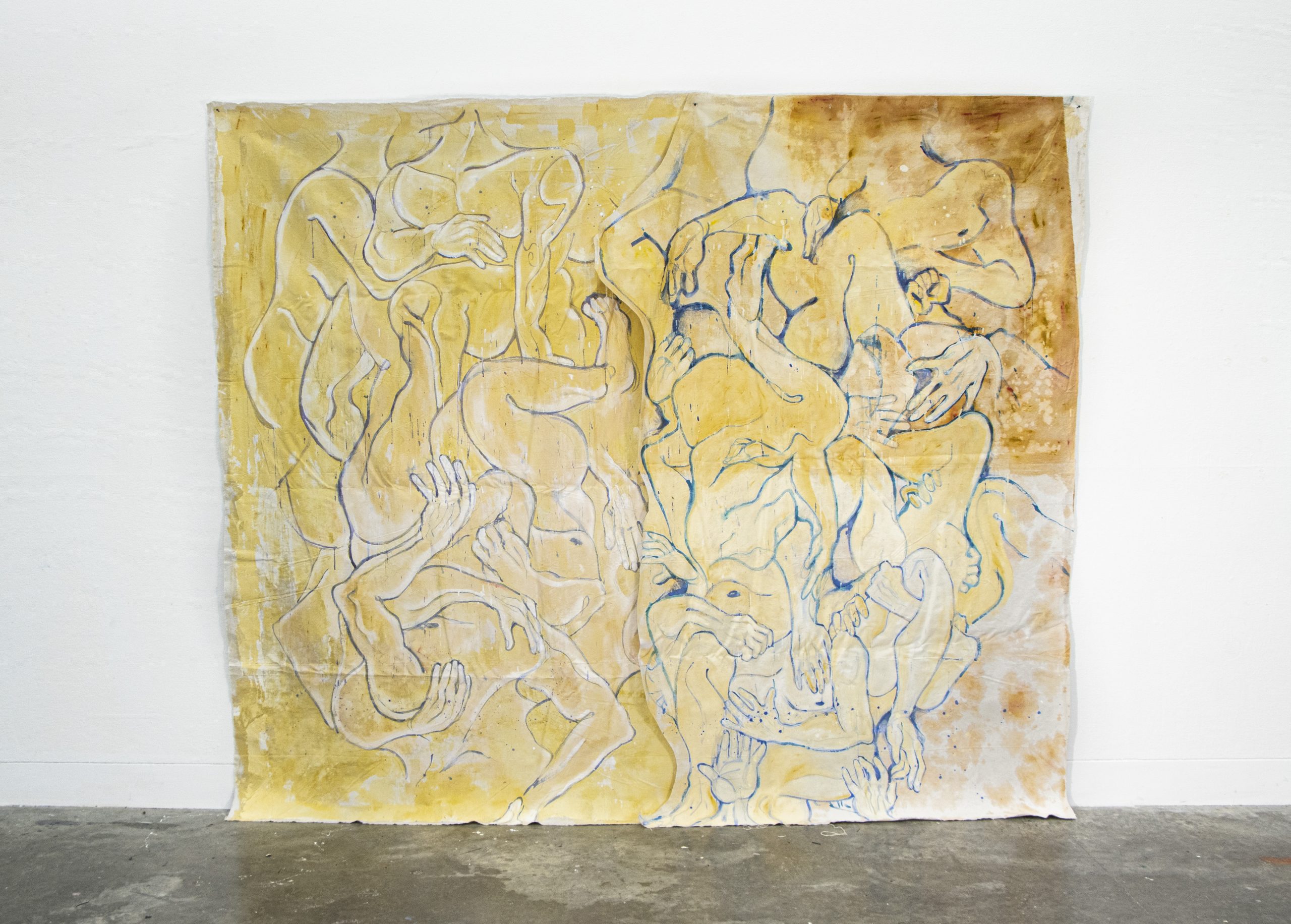 Jasper Pettman is a white/nêhiyaw, two-spirit trans artist born in Secwepemcúl'ecw and currently living and working on the lands of the W̱SÁNEĆ and lək̓ʷəŋən peoples. He is currently in his fourth year of the BFA Honours program at the University of Victoria, with a minor in Indigenous Studies. Jasper's artistic practice includes painting, digital, and web-based media, with a focus on the human form, gender, sexuality, and Indigenous identity/language. His work has recently been shown at Open Space Arts Society (Victoria, BC) in the group exhibition, The Stories We Belong To.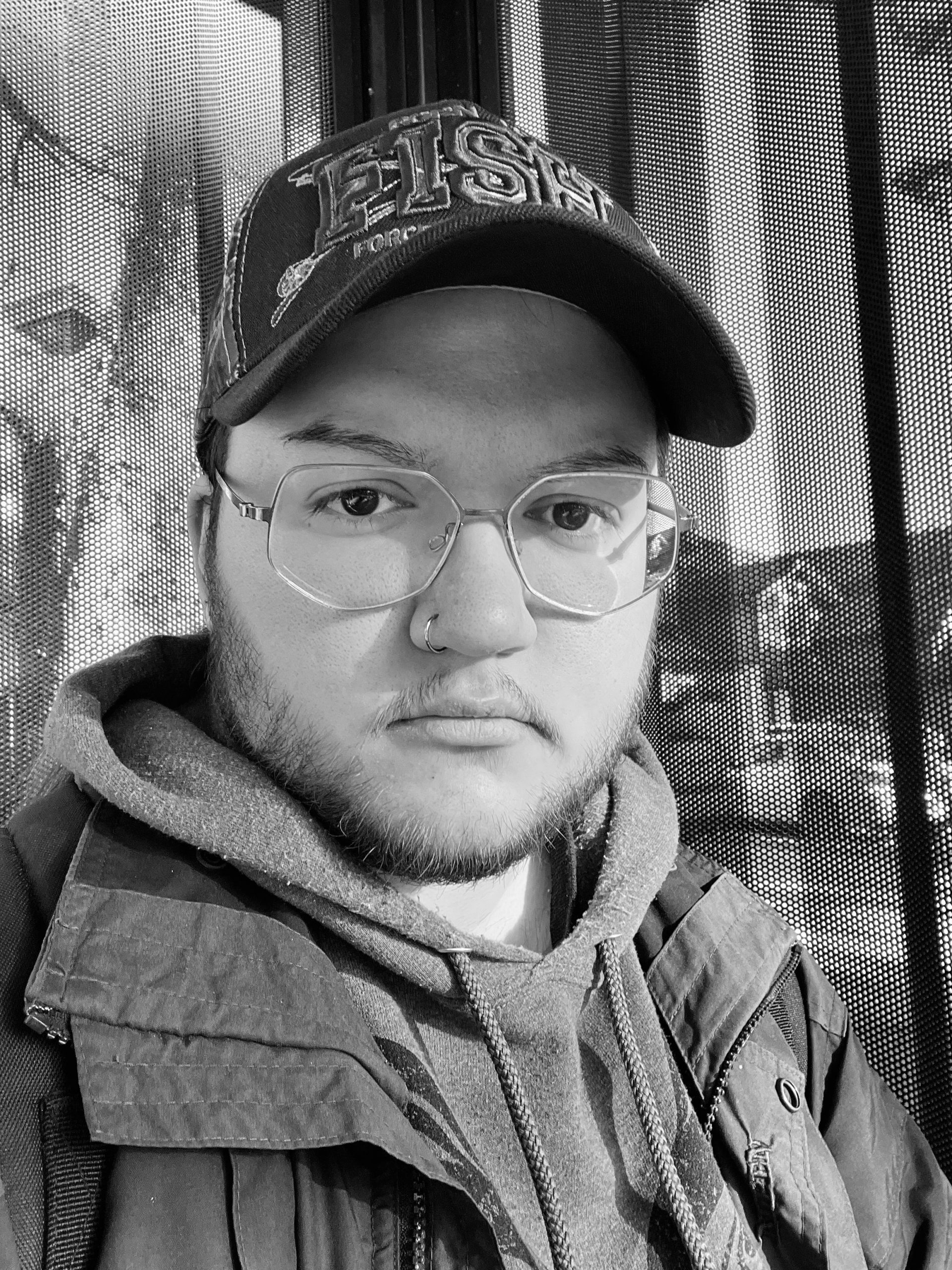 Don't need to know to feel it