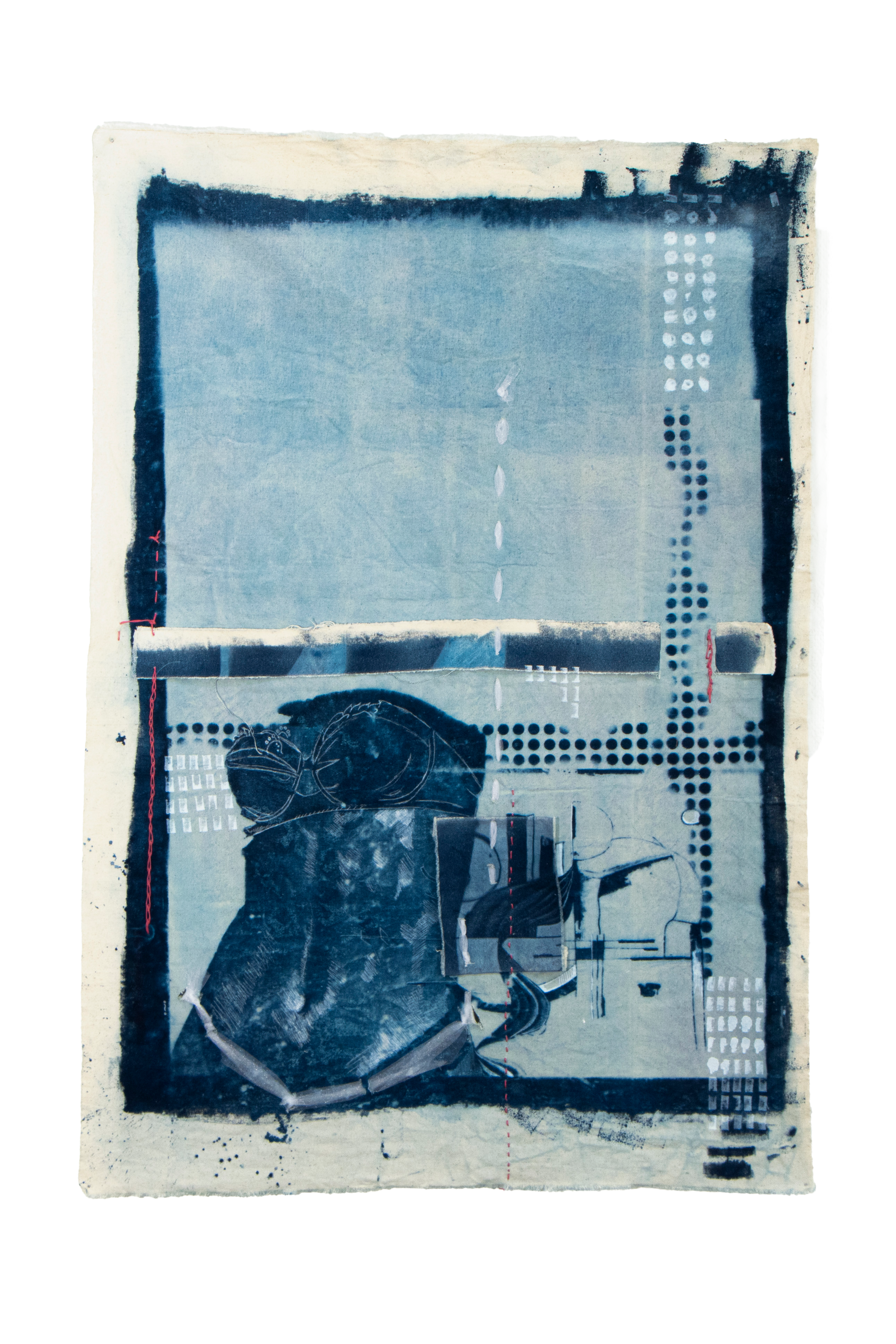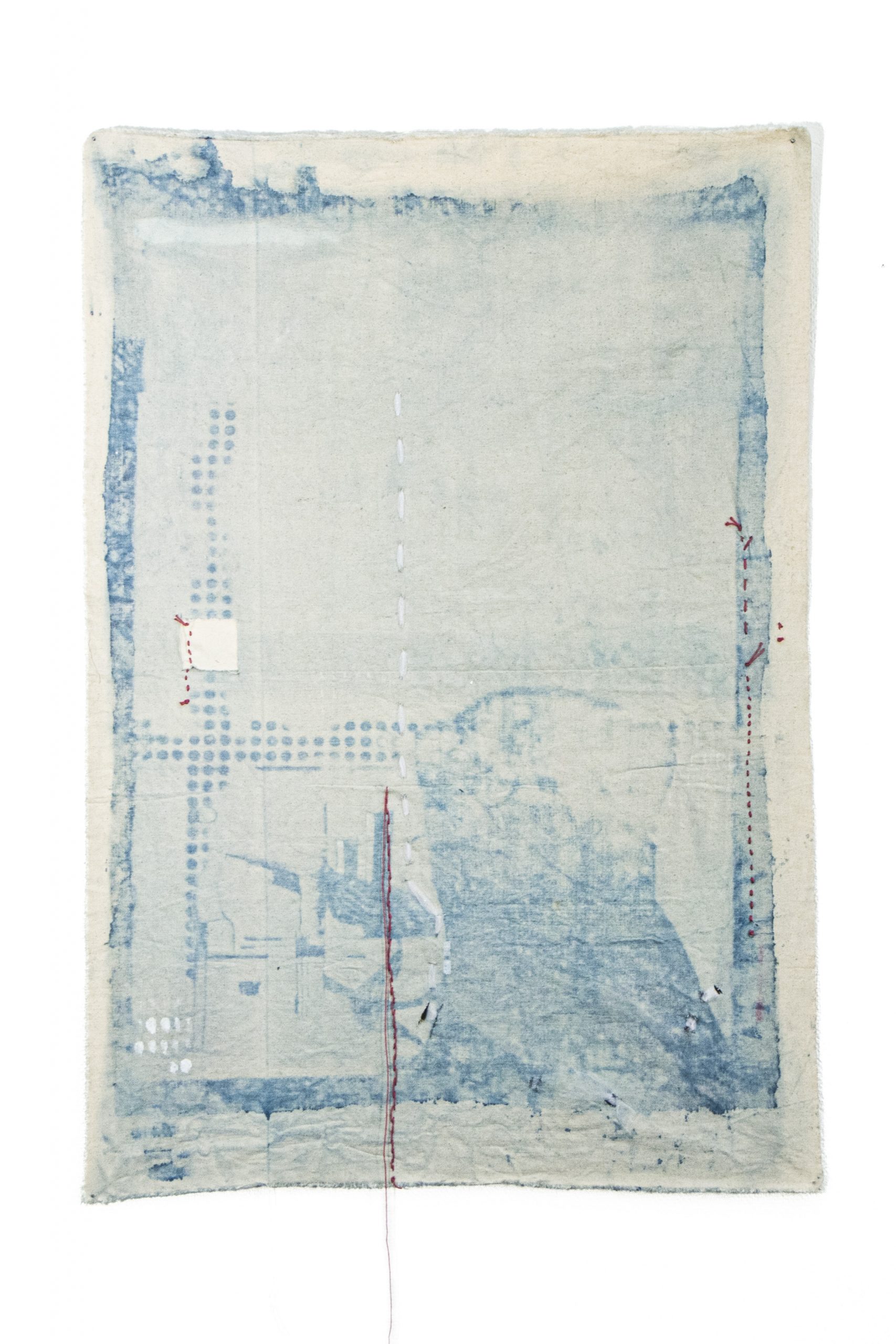 I pull from the cultural histories of my upbringing with a focus of how I am a prod- uct of them. Attached to this, my work is driven by exploring the emotive weight of these past events and to challenge the concept of time as a linear and unidirectional force.
Using a variety of multimedia techniques, including canvas, cyanotype, sewing, textiles, and photography, I marry the study of physical materials to investigate my pasts emotional baggage. Freezing these materials in time, I fabricate a time capsule that holds memories, traumas, and joys of my past.
A central theme of my work is the idea of emotional awakening. I theorize, by recognizing our deepest fears, regrets, and desires, we see new insights and per- spectives. Each piece I make represents a journey, a process of discovery, and a way of engaging with the world around me. Guided by my instincts and emotions, and I strive to create pieces that capture the essence of what I am feeling in the moment.
Ultimately, my goal as an artist is to create pieces that challenge and inspire. By connecting with my materials and my emotions, I create pieces that are both deeply personal and universally resonating.
Top image: definitely unconventional, 2023. Cyanotype on raw canvas, sewing, paint pens, spray paint, 30 x 42″.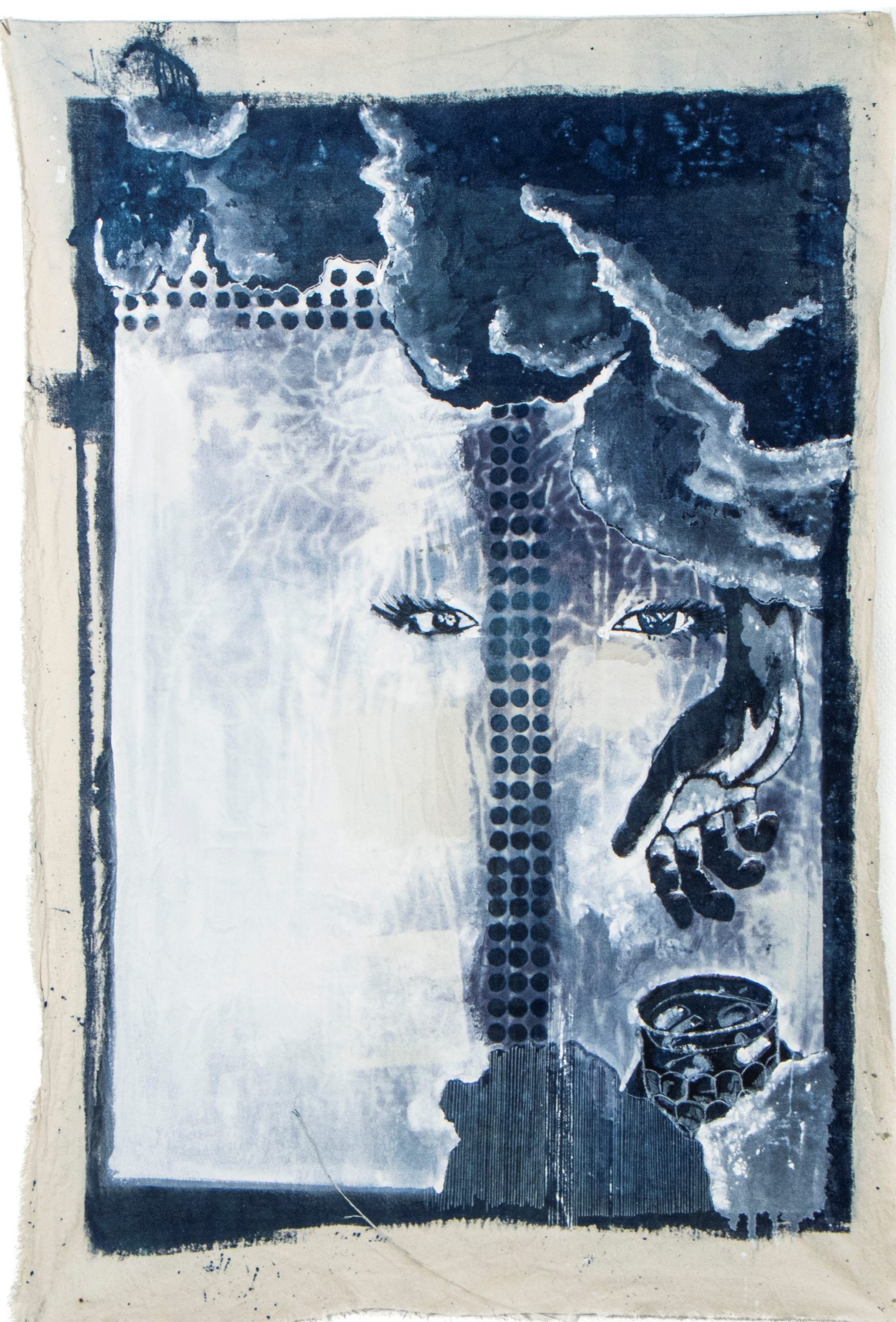 regeneration, 2023. Cyanotype on raw canvas, sewing, paint pens, spray paint, 30 x 42".
dynamically ok, 2023. Cyanotype on raw canvas, sewing, paint pens, spray paint, 30 x 42".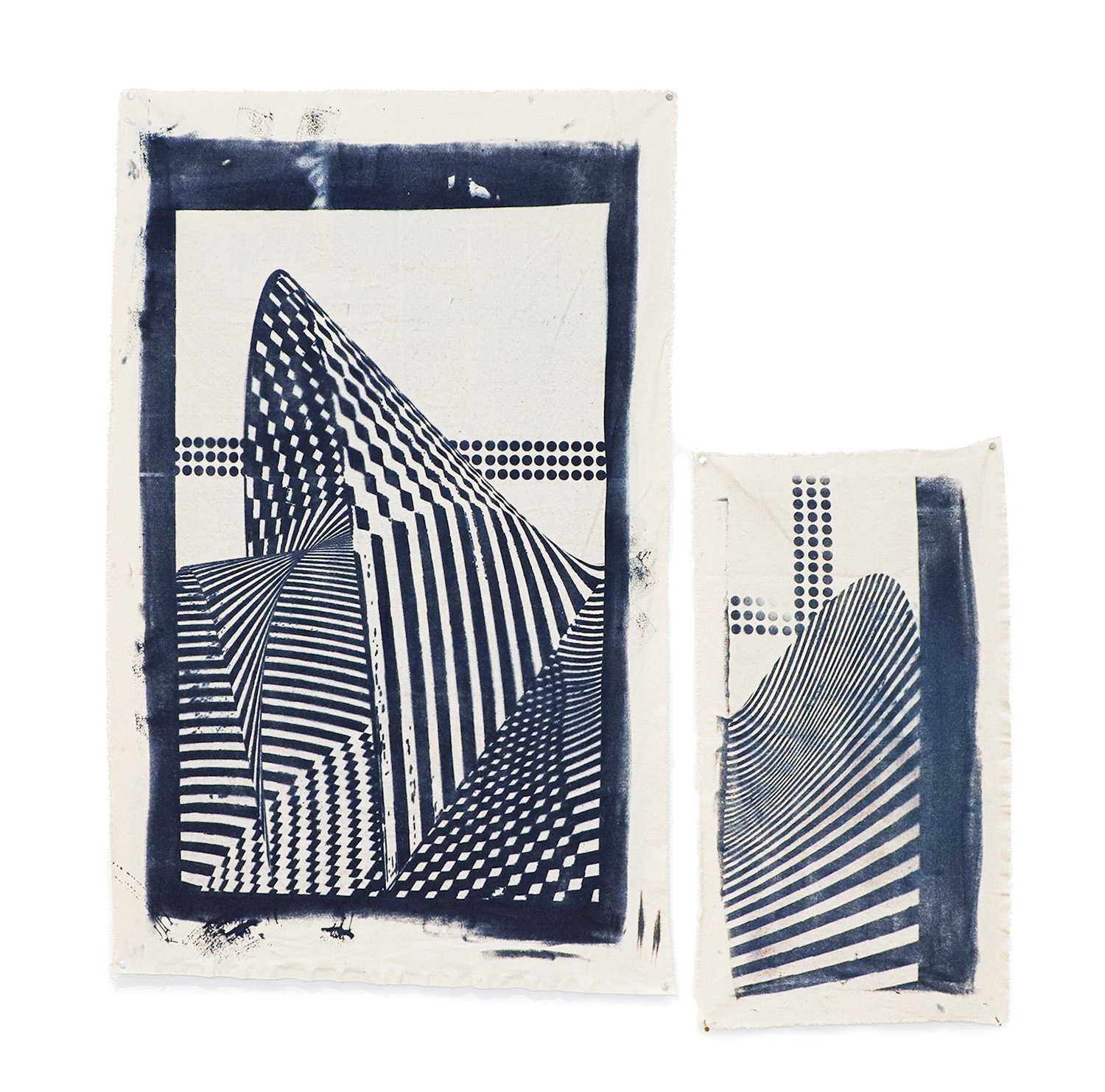 As an artist of Japanese, Canadian, German, and Dutch heritage, Leina Dueck was born and raised in Vancouver, Canada, B.C and is currently living in Victoria. Leina started her art career while studying at the University of Victoria with a focus on using multimedia, experimental materials, photography, sculpture, and playing with the concept of time. Throughout Leina's studies, her dedication to the use of various mediums and techniques influence pieces that capture the essence of personal experiences. Working with various materials with emphasis on connecting introspection and enigmatic happenings. Using cyanotype, raw canvas, alternative materials and various sewing techniques to highlight a labor intensive task. Focusing on the concept of time. Personal allowance to be consumed by temperaments.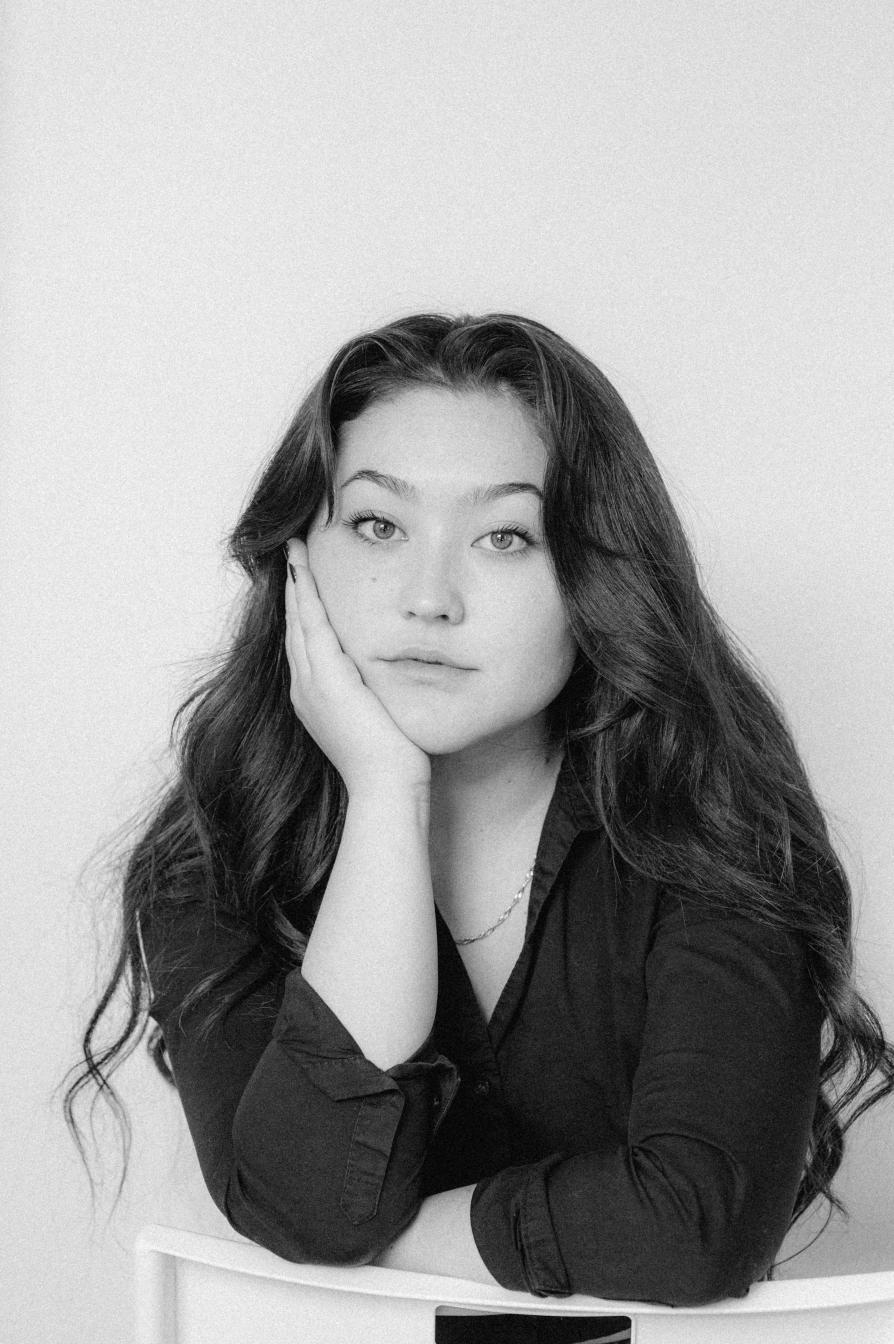 Don't need to know to feel it