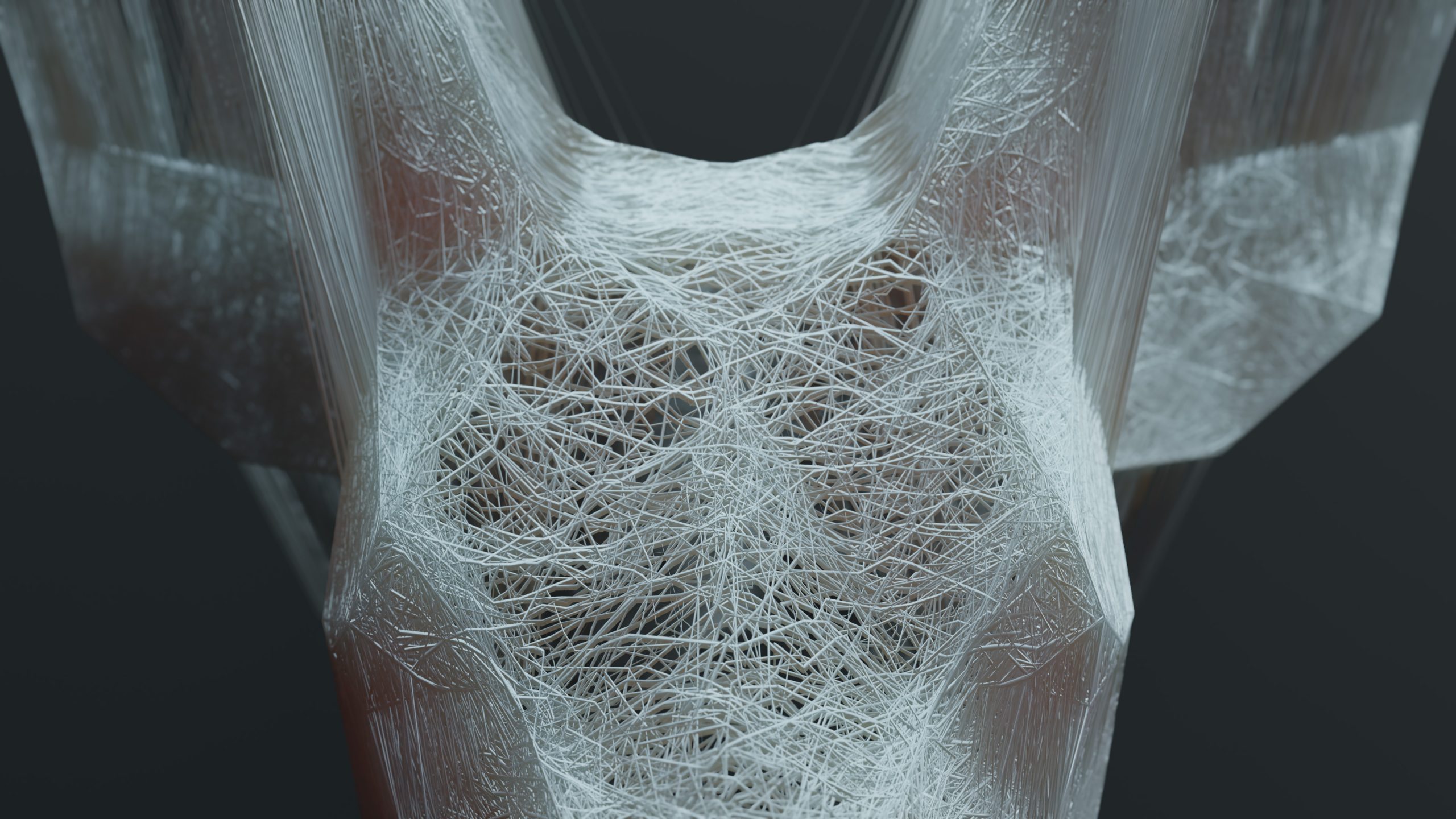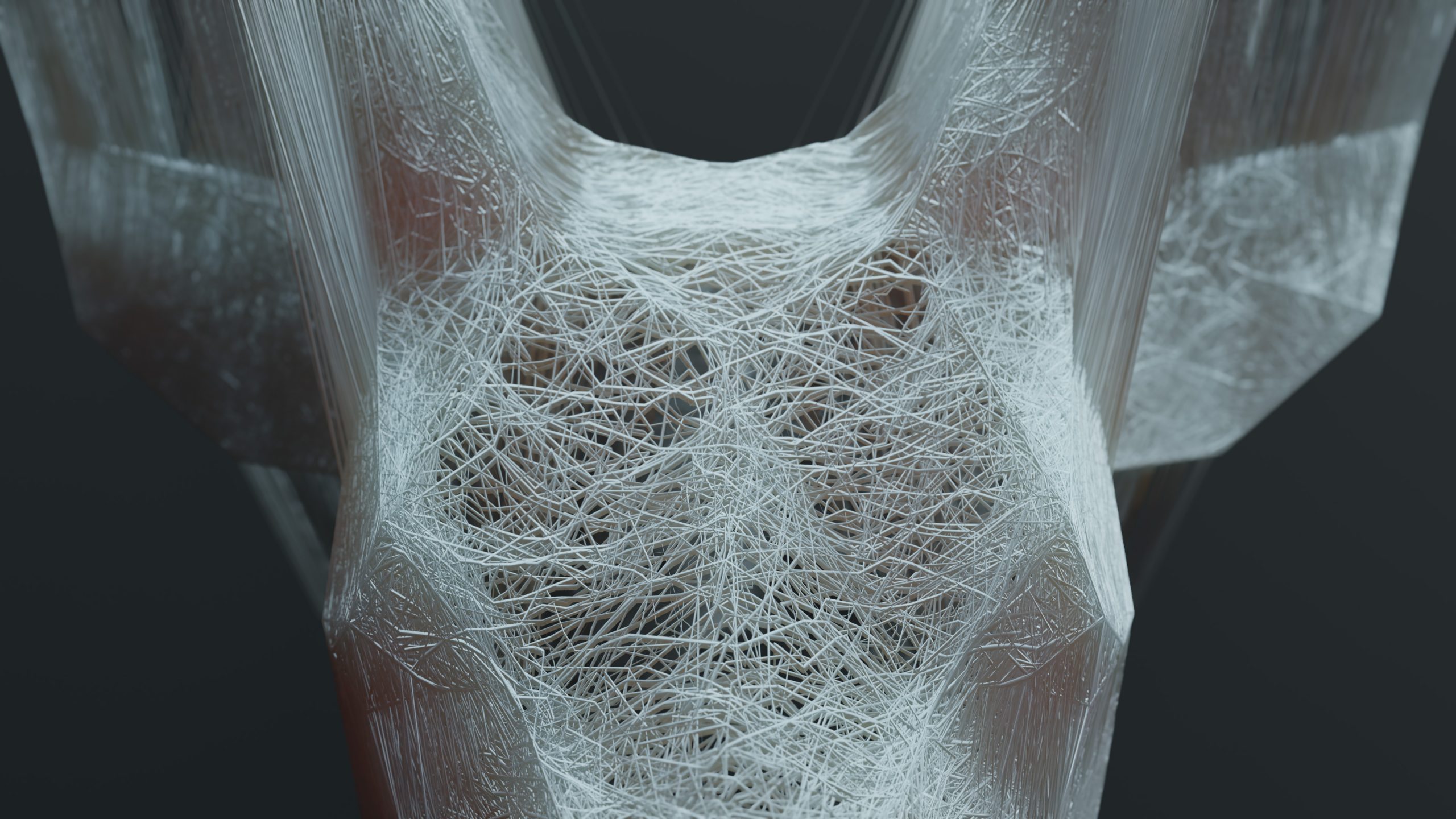 My work is a constant search for the best way to interpret my ideas and concerns about humanity and our world. I critically examine our preconceived notions of social norms and environmental issues while being deeply interested in human behavior and psychology. My primary focus is on exploring the psychological and social aspects of human identity, including mental health conditions, synesthesia, and the impact of human activity on the environment. With my practice, I question and challenge how we perceive and sense our surroundings while allowing the viewer to experience an act of discovery. Through this questioning and uncovering, I bring to the forefront a critical conversation regarding the illusion of senses, perceptions, emotions, and what those insights and resulting judgments mean and impact the present day. Using digital media, installations, and drawing, I create intricate, uncanny imagery and 3D forms that transcend beyond reality. These works touch on the surreal and the juxtaposed to challenge viewers' beliefs and stereotypes concerning social and environmental conventions, inspiring them to explore their subconscious thoughts. By questioning and challenging stereotypes prevalent in society, my work provides a dissenting voice to this structure, and aims to reveal its potentially harmful implications and consequences.
Top image: Fractured Fauna, 2023. Blender, Video installation.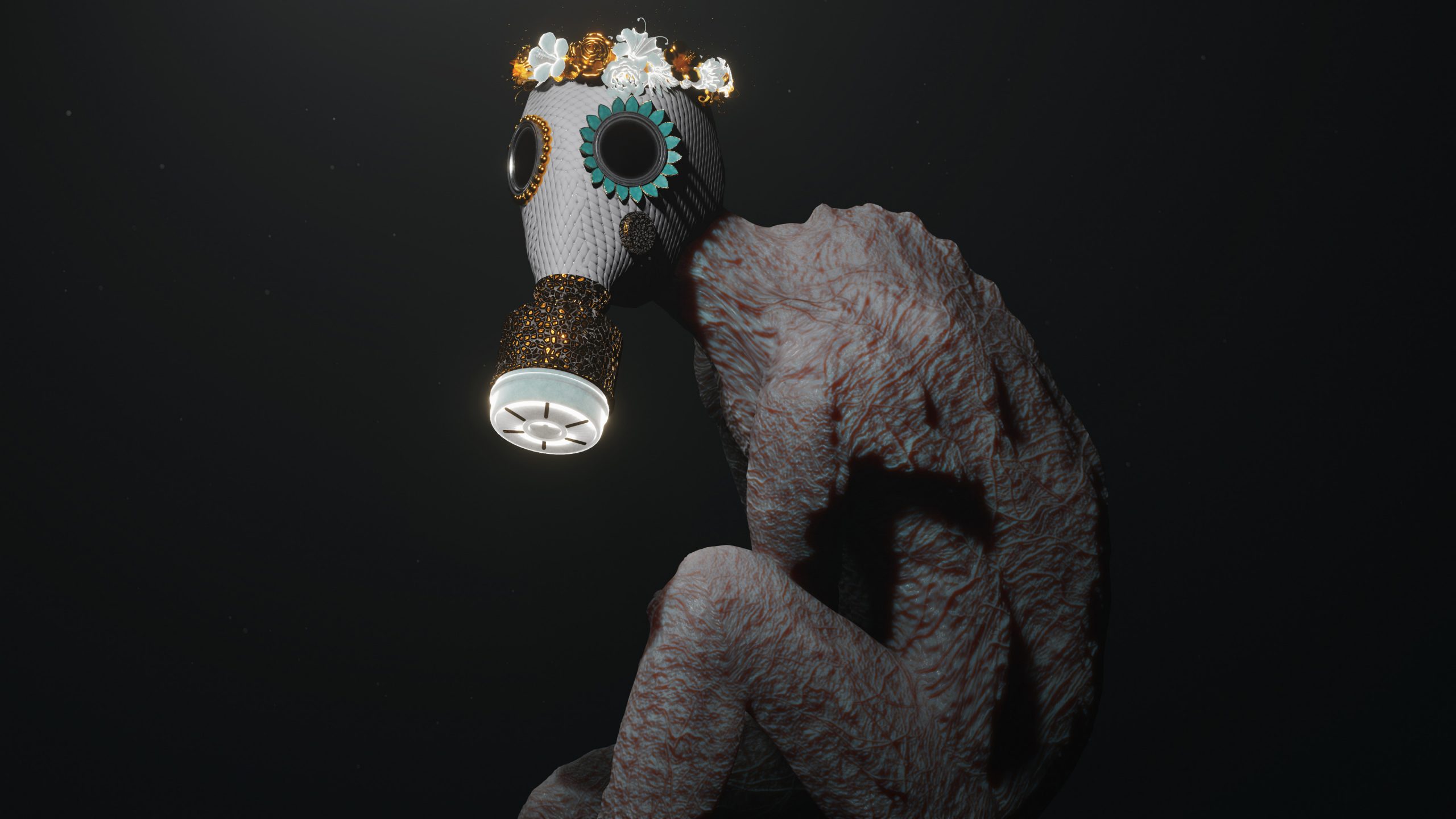 Decorative Despair, 2023. 4K Video Loop.
Cingulomania, 2022. 4K video loop + Augmented Reality digital sculpture.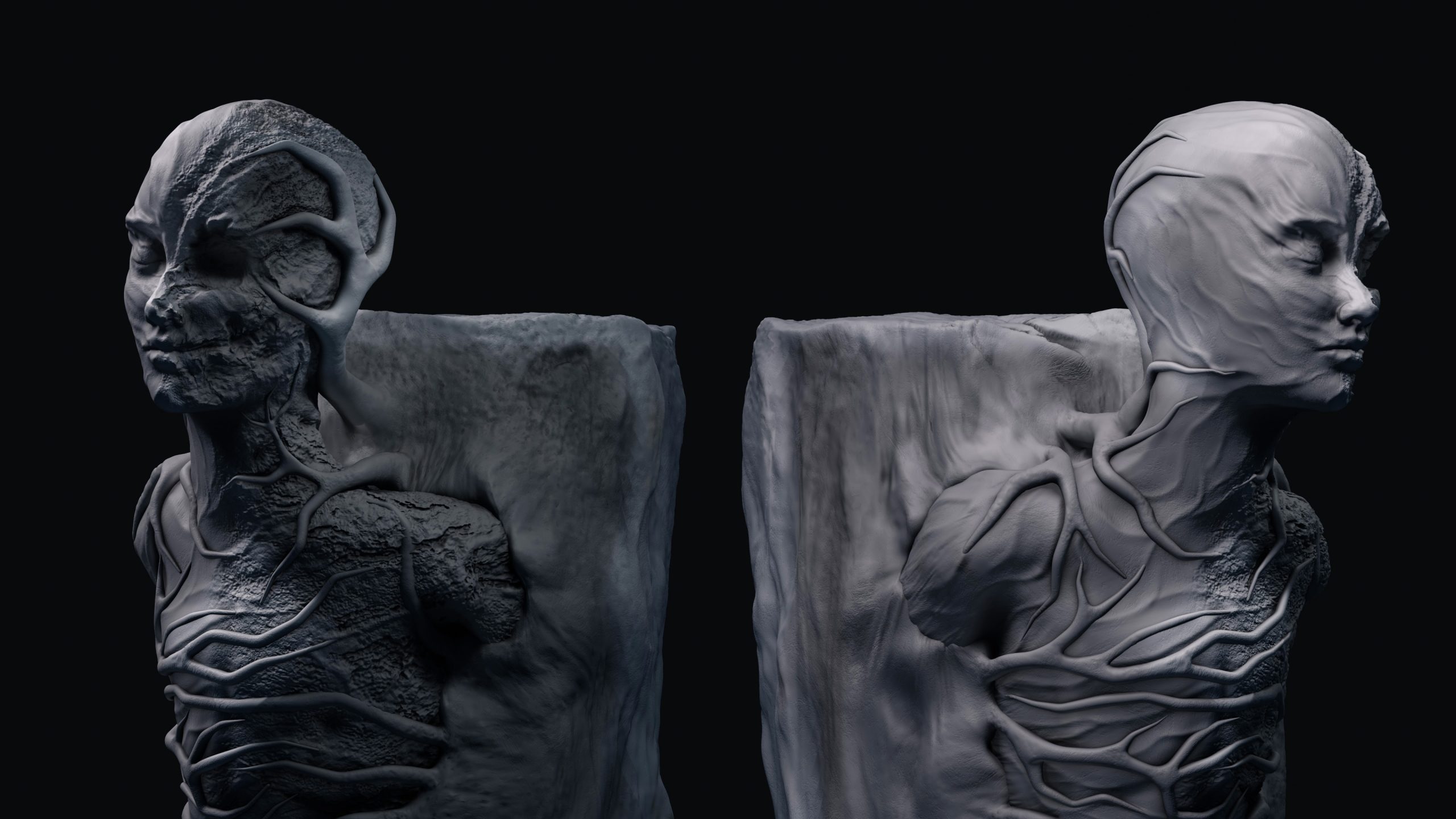 Sara Ko is a neurodivergent multidisciplinary artist who works across various media, including digital media, photography, installation, and drawing. She enjoys pushing the boundaries of her imagination and creating uncanny figures and scenes that provoke reflection on topics such as mental health conditions, identity, and environmental issues. Sara was born and raised in Tehran, Iran, and has always used art as a primary means of communication to convey her perceptions of the world and express her emotions in a way that transcends spoken language. Her work has been exhibited in numerous galleries and museums across Iran. After completing high school, Sara moved to Victoria, Canada to pursue a Bachelor of Visual Arts degree at the University of Victoria. Recently, her artwork has been exhibited in Somasphere and Bread and Butter at the Audain Gallery, as well as in Connect at the A. Wilfrid Johns Gallery.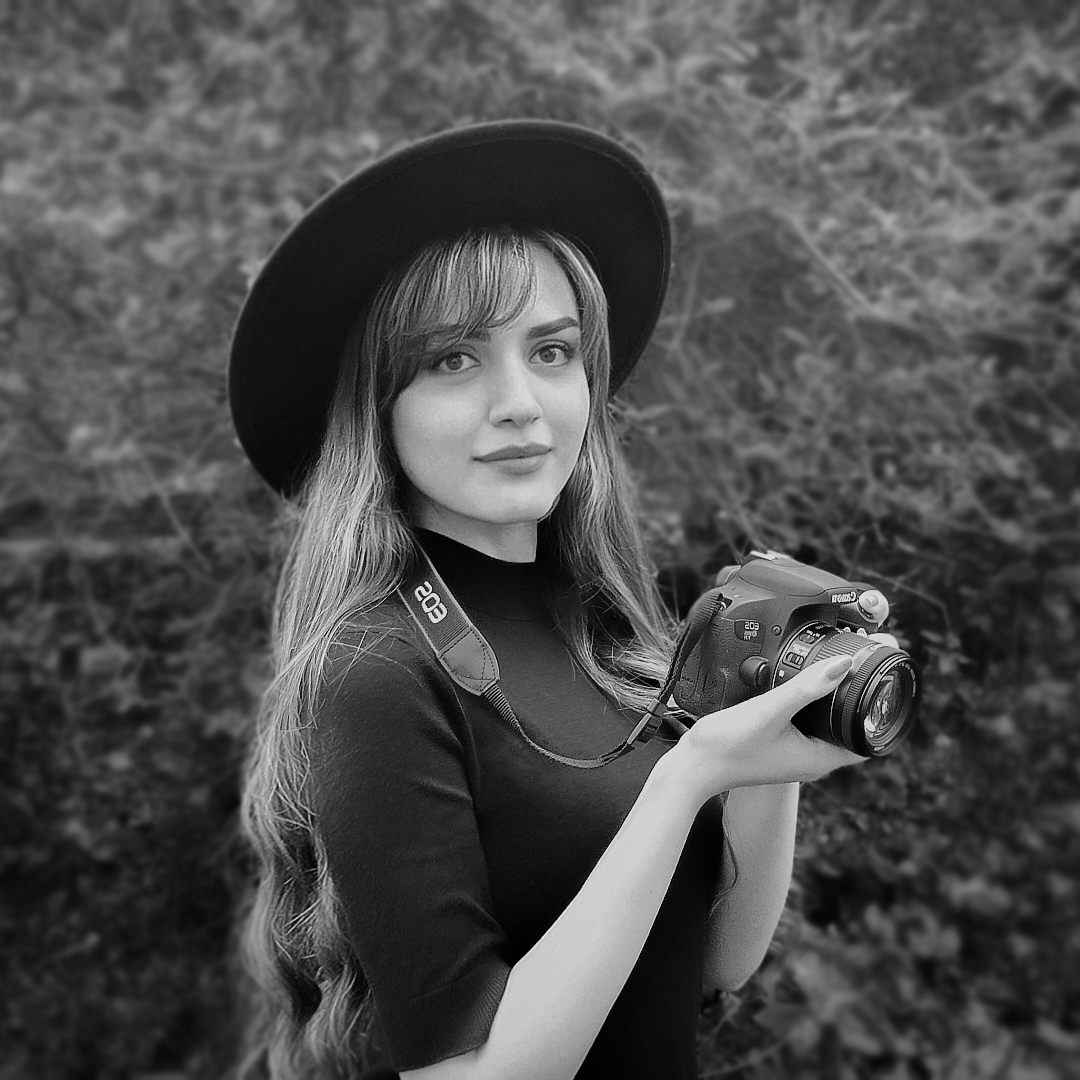 Don't need to know to feel it