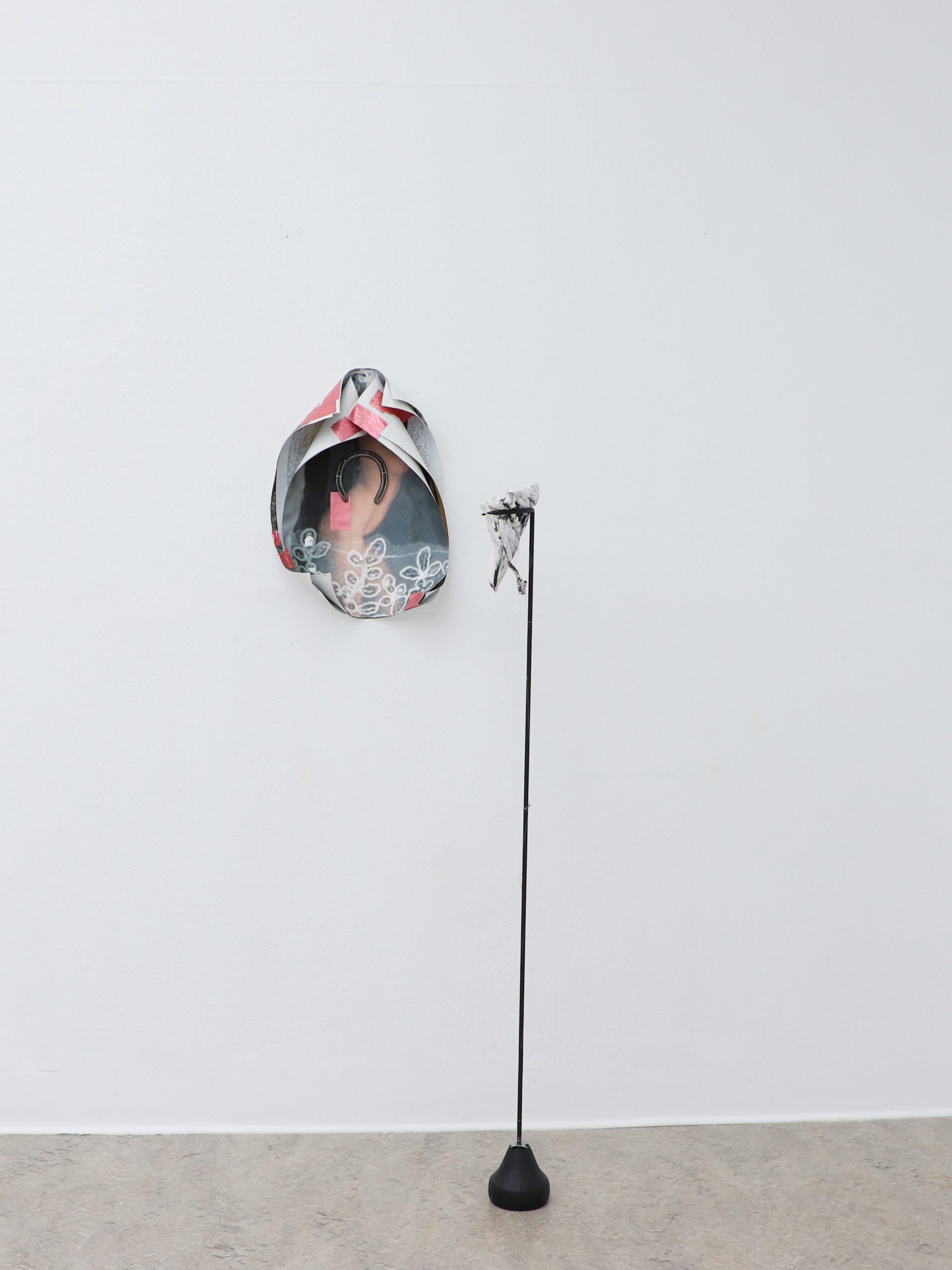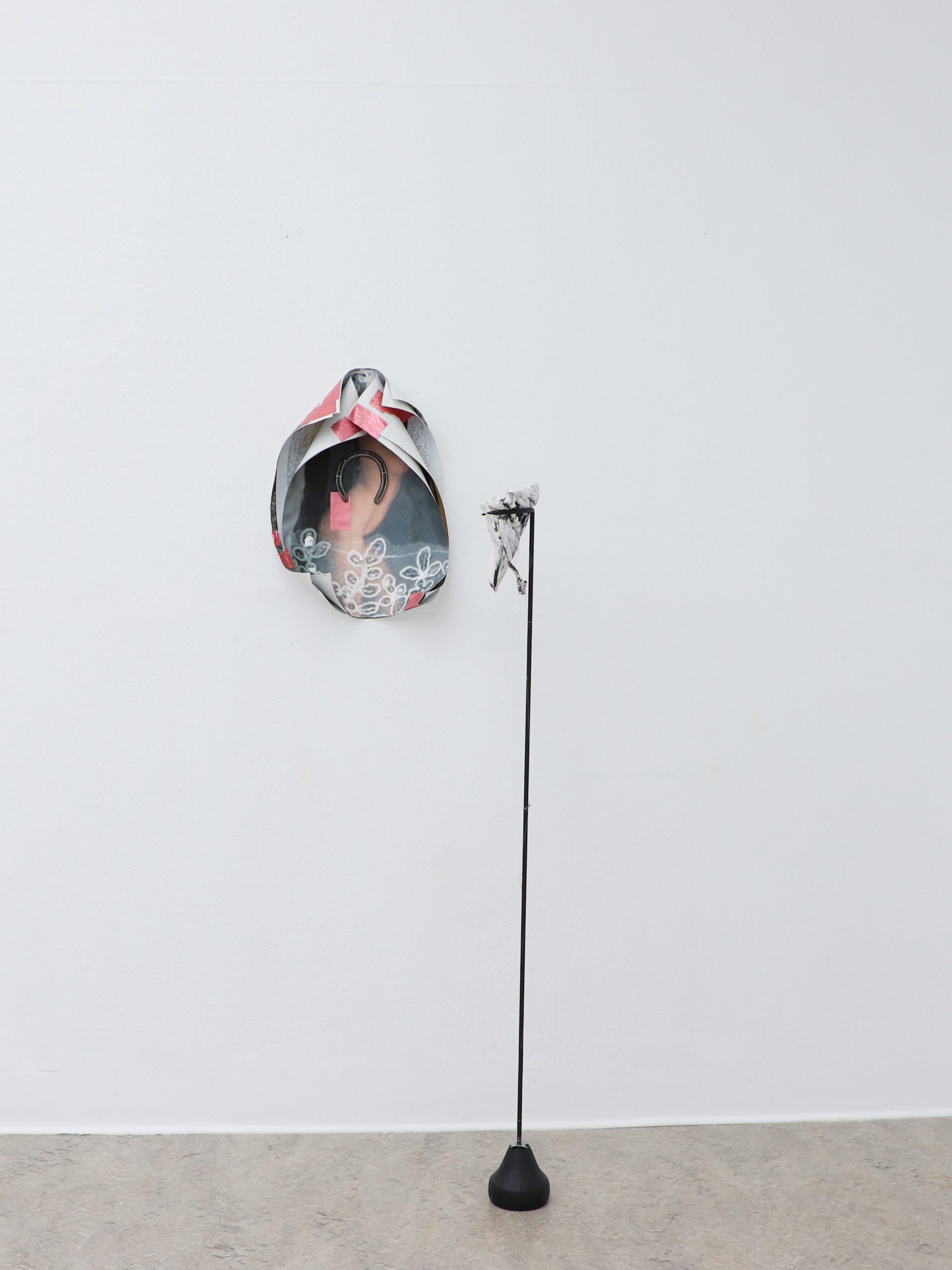 My sculptural work considers the idiosyncratic material language and forms that are developed through diving into the material and process, responding to and solving the challenges that exist due to experimentation and play. The body dispersed; transformation from the organic to the synthetic – and back again; a growing positive embrace of female sexuality, and an ownership of the gaze. These threads of interest become the genesis of intense sculptural works and installations, and become contemplative rather than predictive. Through an entirely personal practice of sewing, I create mangled and uninterpretable objects, that which become sanctified, having an unmatched virility in their endlessness. Because I primarily work from banal found objects and materials, the work enshrines the objects asking the viewer to realize the beauty of that which exists in the world; artificial or once alive. In an attempt to realize this idea, I adorn, embellish, and prettify the forms and objects that emerge, in preserving the infatuation I have with the unaesthetic, the disingenuous, and the absurd. I present the installations and sculptural works that I create in a moment of transmutation, from what they once were, to how they stand in front of the viewer. Every choice is presently there for the viewer to see. Everything is something, even the tiniest morsel of material becomes a point of love and thoughtful consideration. Each of the works arrive to and for the moment, functioning as tools gently resting between what is real and what is imagined, acknowledging the beauty of artificiality.
Top image: Cars and Girls, 2023. Installation shot.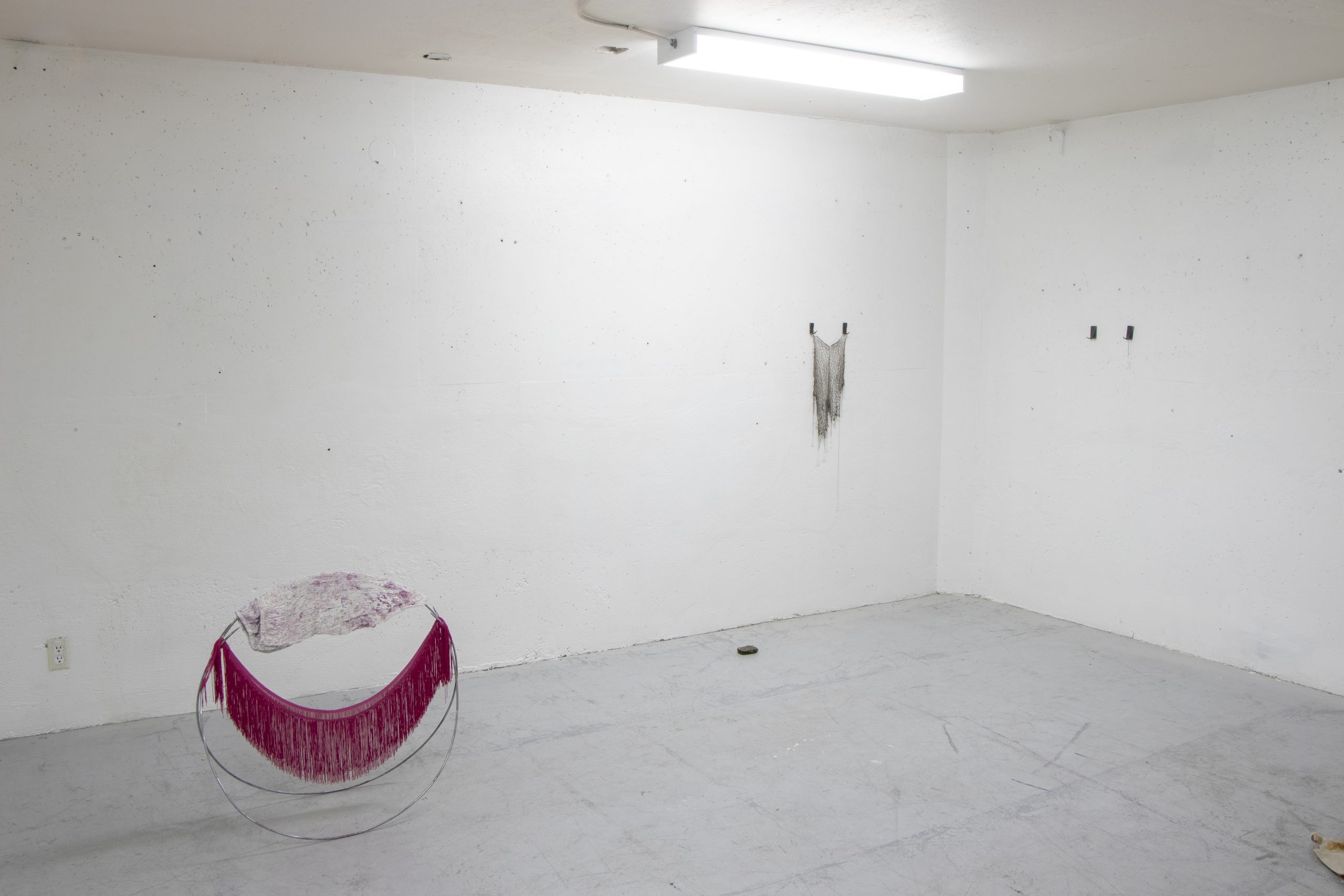 Just to Please You, 2022. Collaboration with Theoren Johannessen. Installation shot.
Cars and Girls, 2023. Installation shot.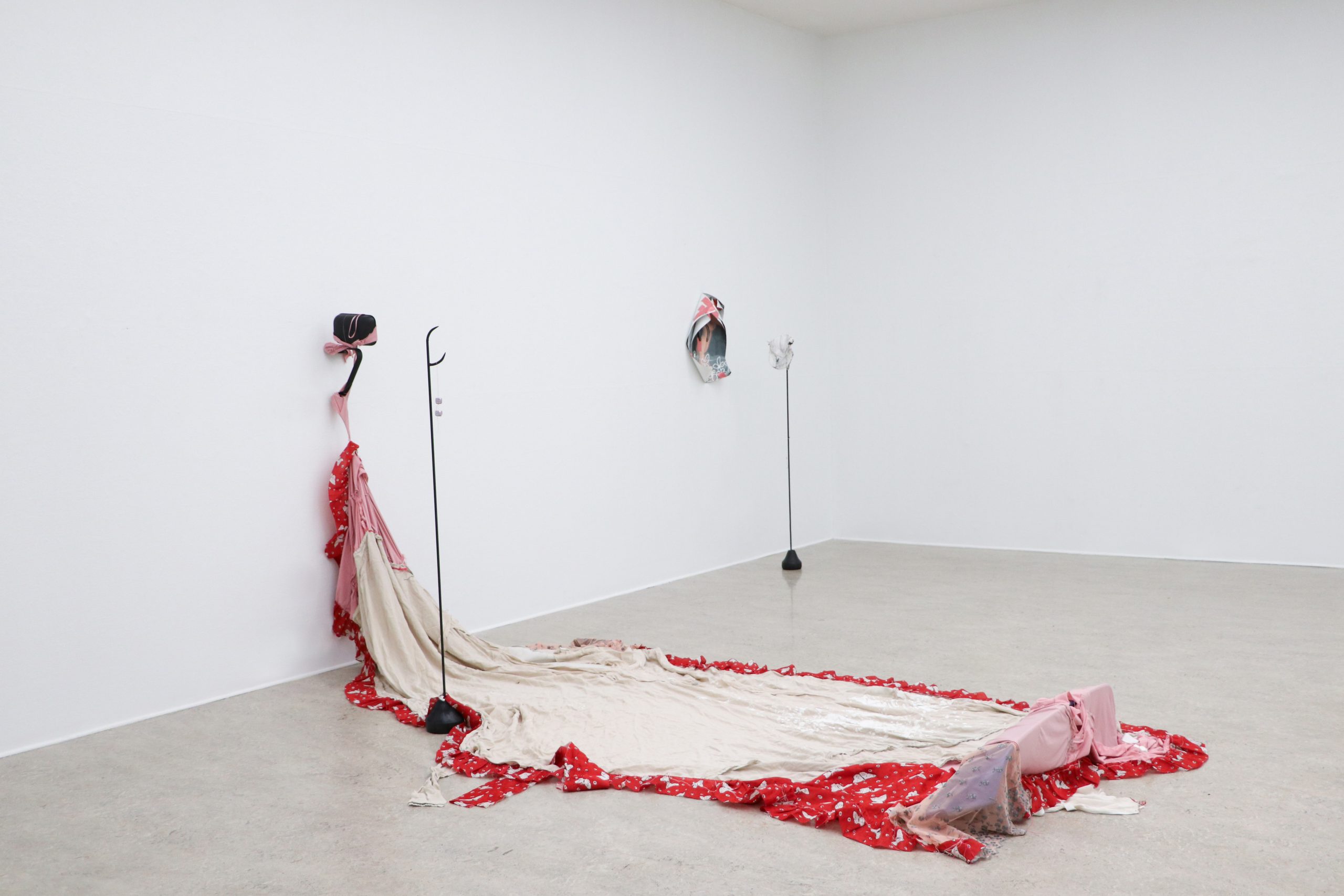 Stella Daisy McCaig is an artist working in sculpture and installation. She was born, and currently lives, in the traditional and unceded territory of the lək ̓ wəŋən-speaking peoples of the Esquimalt, Songhees and W̱ SÁNEĆ peoples, "Victoria, BC". She is in her final year of the BFA program in Visual Arts at the University of Victoria, graduating with Honours. Her explorative studio based practice is a form of persistent research, concerning itself with found objects, appropriated imagery and textile work. Deeply devoted to objects she finds in the world, Stella takes the discarded, and develops a practice of creation based from caring intention. Modified, in decay, and worked, her finished sculptural compositions crumble any distinct binaries, and possess an explicit visual language of their own. Some of the places she has exhibited at include the Vault Gallery and The Audain Gallery, she has also been featured in an online publication by TZVETNIK of her duo show titled Just to Please You. She has also curated two shows, and will be co-curating the end of year BFA show at UVic.
Don't need to know to feel it