I strive to create illustrative works of art that take direct inspiration from my personal experiences and memories. These works focus on themes of beauty and horror, and exploring them within the human body and animals, specifically canine creatures. I depict imagery such as tension, bone protrusion and distort them in gruesome ways. Through the use of soft blending with oil paint and the implementation of curving, sloping shapes, there is a balance in my work by making the terrifying what I consider to be beautiful. In my paintings I typically work with oil paints, as I enjoy the flexibility and control the paint provides me. I prefer utilizing heavy layers of paint for detail work, but the base of my paintings consist of layers of light glazing, which allows for a contrast in opacity. Finally, my sculptures represent more imaginative forms, with the core inspiration still being the human body and nature. I primarily use metal as the structure of the sculptures and build upon them with a mix of found material or mixed media. My paintings represent windows into my imagination, whereas my sculptures are bringing these fantastical creatures to life in a 3D space.
Top image: Naecius & the Hollow Hunted Dogs, 2023. Oil and acrylic paint.
"A hunter is a hunter, even in a dream…" Micolash, Host of the Nightmare, Bloodborne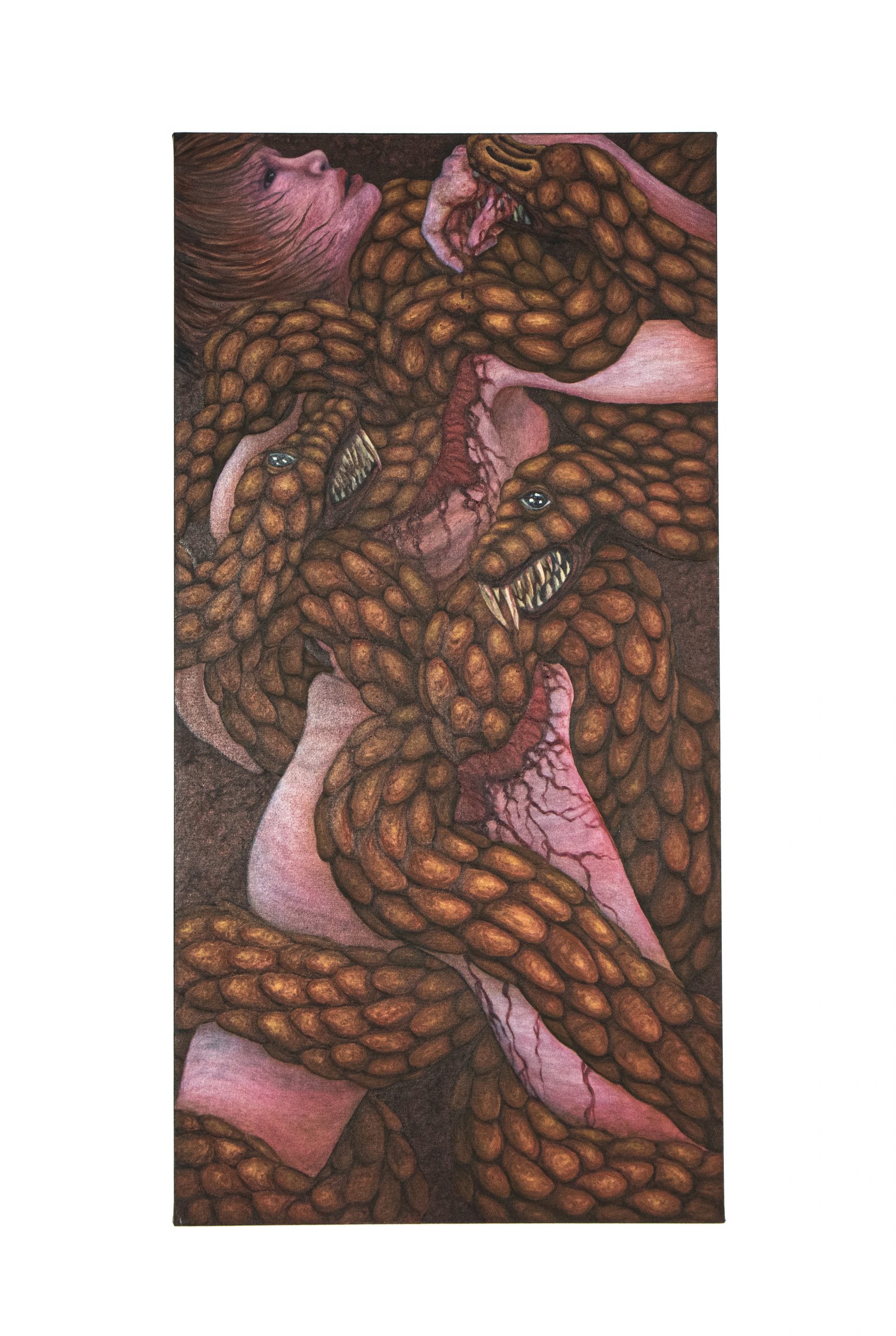 Drassanka & the Cursed Serpents, 2022. Oil and acrylic paint. 
"Until you've seen it you won't believe how far blood will spurt from the right cut. It's a wonder we don't feel that pressure inside us all the time, a wonder that we don't just explode sometimes."
-King of Thorns, pg. 88-89
Gaze into the Abyss, 2022. Metal wire sculpture with canvas.
"Whoever battles monsters should see to it that in the process he does not become a monster. And when you look long enough into the abyss, the abyss will gaze back into you."
-Friedrich Nietzsche, Beyond Good and Evil (1886)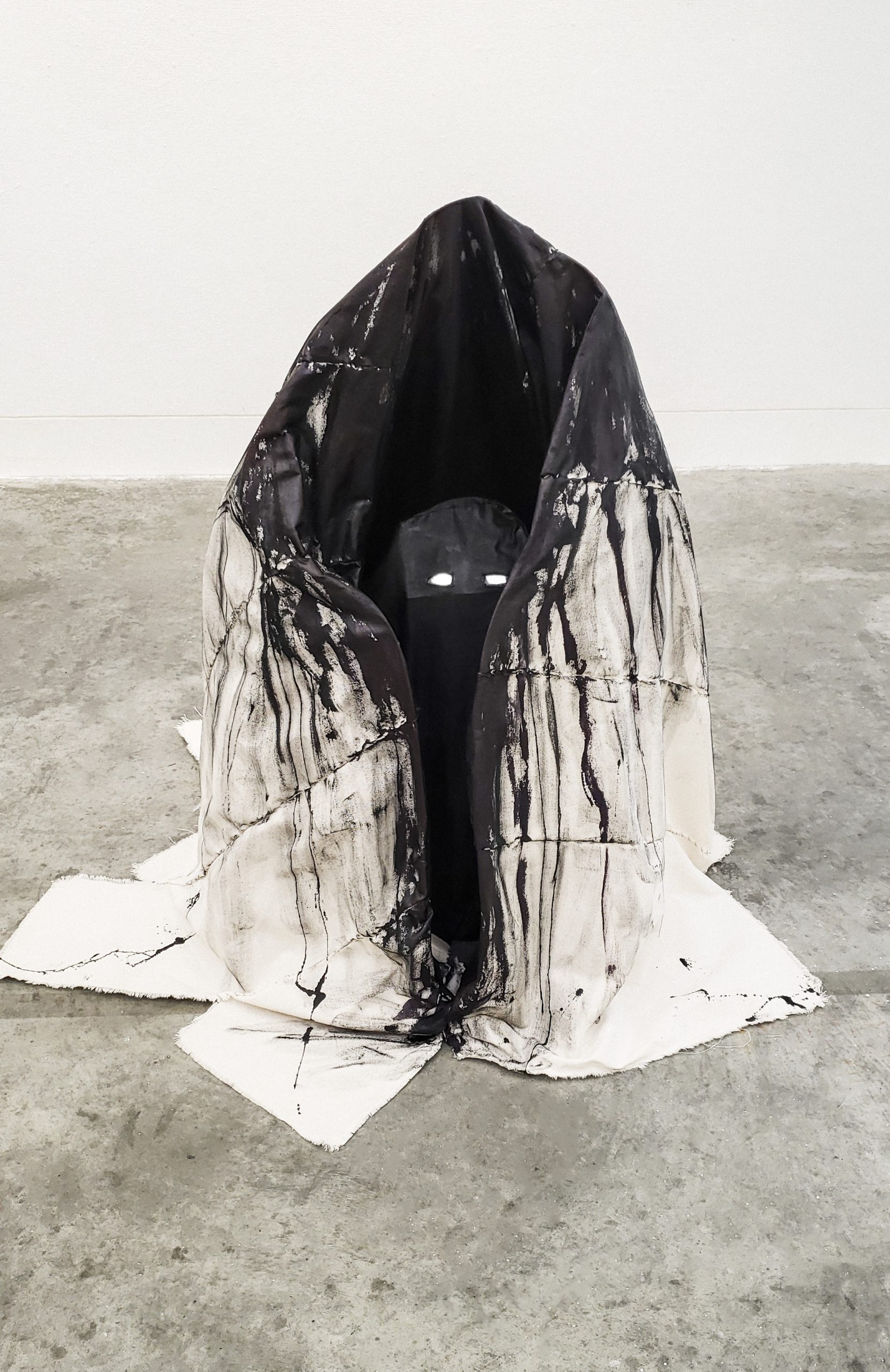 Taewyn St. Hilaire is an artist who primarily paints with oils as well as working with mixed media sculptures. Her practice primarily consists of painting the human body and metalwork creations. She was born in Edmonton, Alberta, but was raised and currently living in Victoria. B.C. She is an undergraduate student in her final year at the University of Victoria in the Visual Arts Program. During this time, she was employed as a work study in the metal shop and wood shop within the Visual Arts Building by supporting other students with their projects as well as keeping the space clean and organized. Taewyn has recently been participating in the end of year BFA show that allows graduating students to organize a large group exhibition within the Visual Arts building.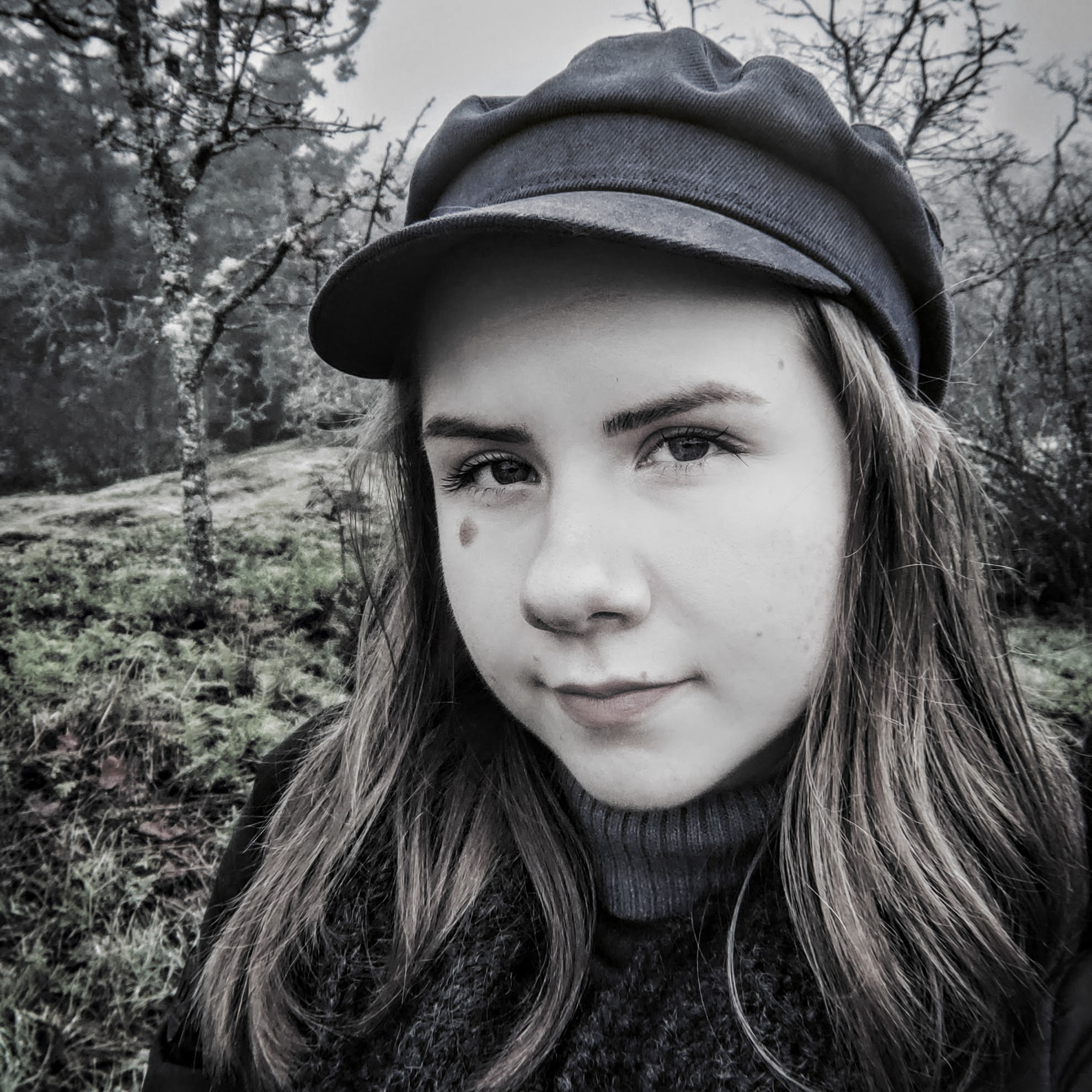 Don't need to know to feel it