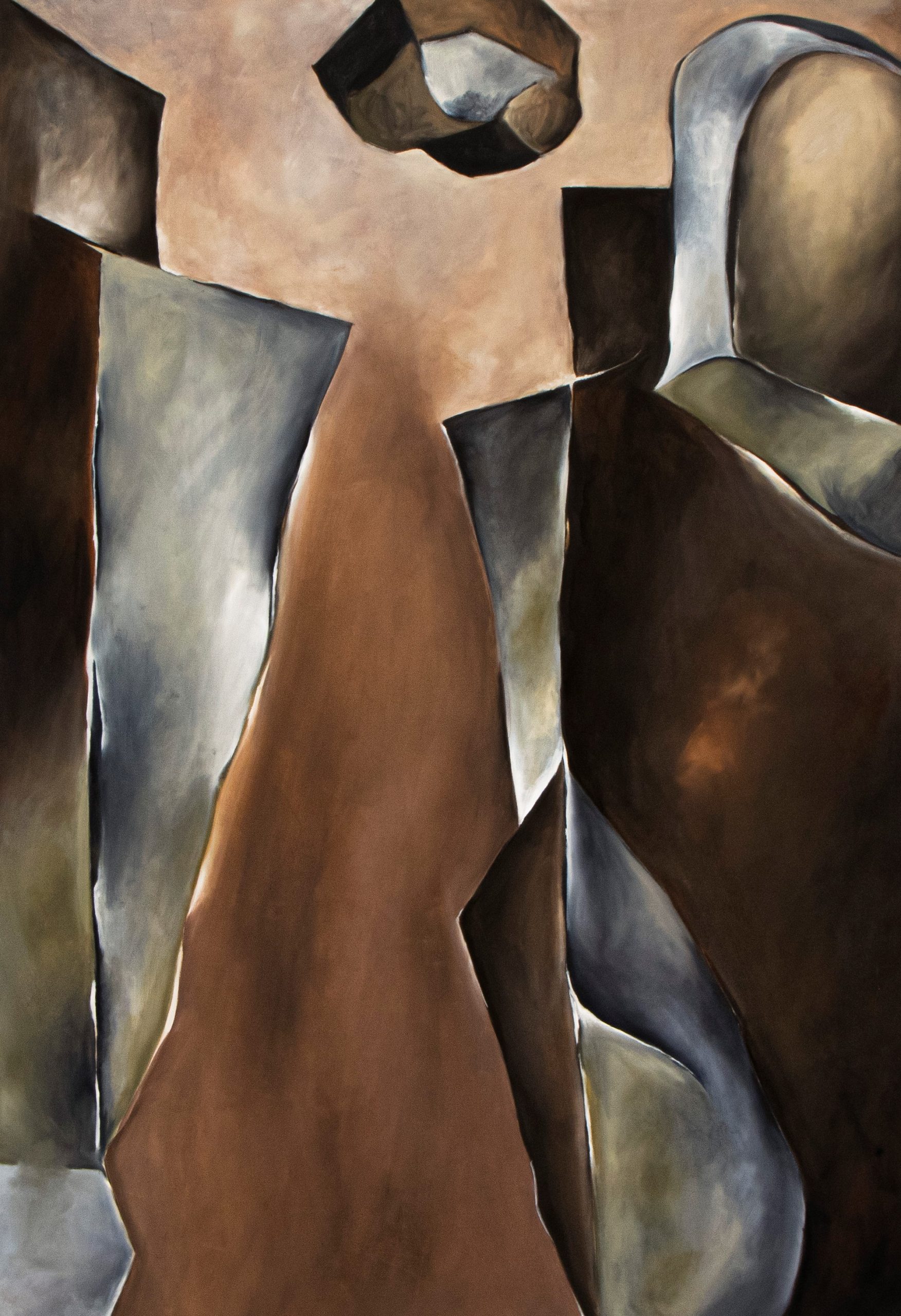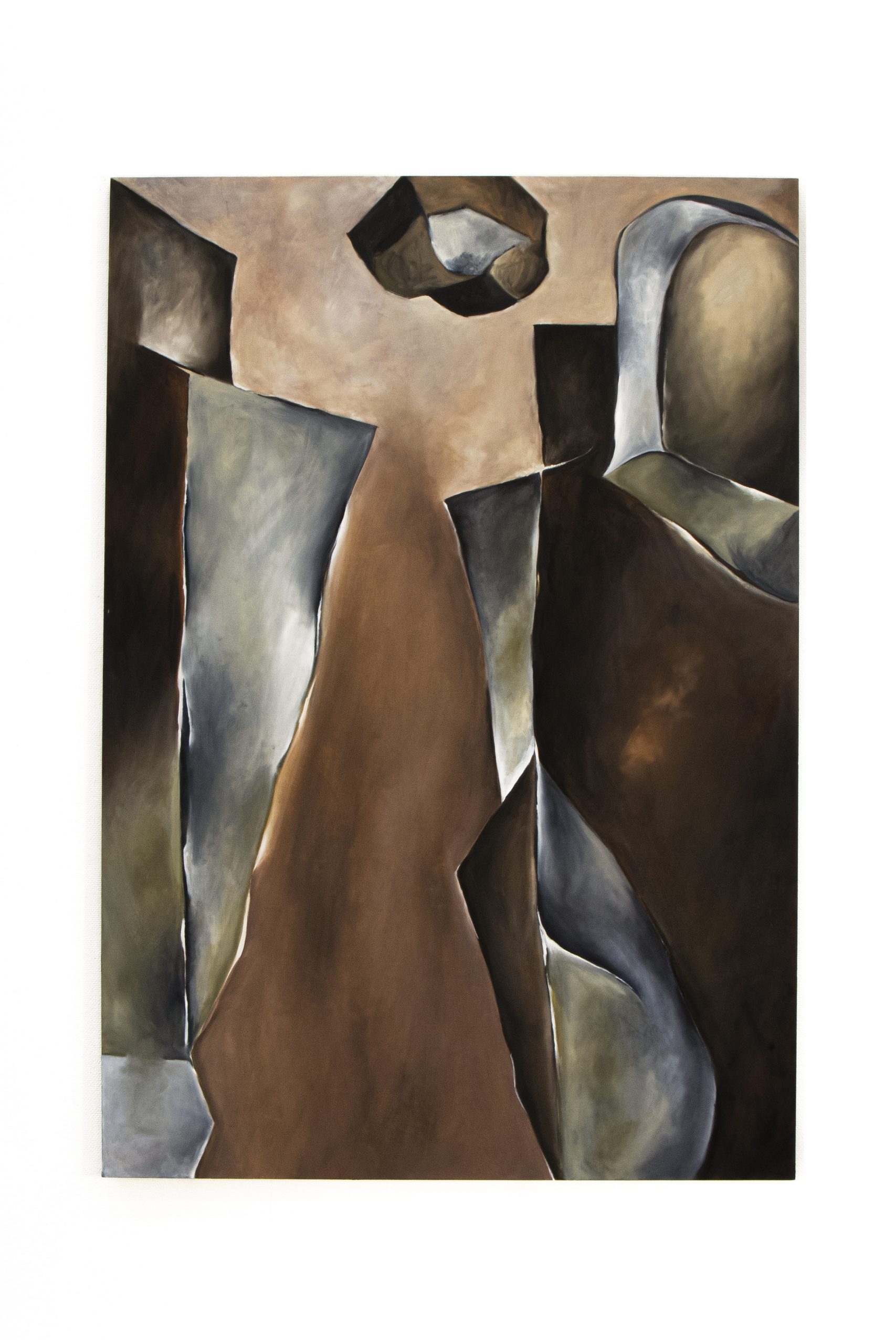 My practice looks into the tension between depictions of domestic interior environments and the reality of those who depicted them.  I'm fascinated with interior and domestic space, how they appear historically in the canon of modern European art, and how those depictions fail to include women. I explore kitchens, bedrooms, and dining rooms while paying special attention to the ideas of the home in which women were synonymous with. My paintings depict broad senses of rooms while using colour to reference domestic interiors including wallpaper, curtains and rugs.
My work is influenced by the traditional applications of oil paint; however, my focus is subverting the male dominated view associated with this. Much of the existing art about domestic environments in the western canon was made by male artists, who did not in fact functionally participate in them. Historically, the main users of the domestic spaces, particularly kitchens, did not have a say in how those spaces were depicted. Women have a much more fluid and intersectional relationship with domestic interiors, this is why my paintings invite that fluidity and this is why I'm interested in viewing homes as living subjective space. I welcome ambiguity and use abstraction as a tool to do so.
Top image: Untitled (Room), 2022. Oil on canvas, 6.9'x5.2'.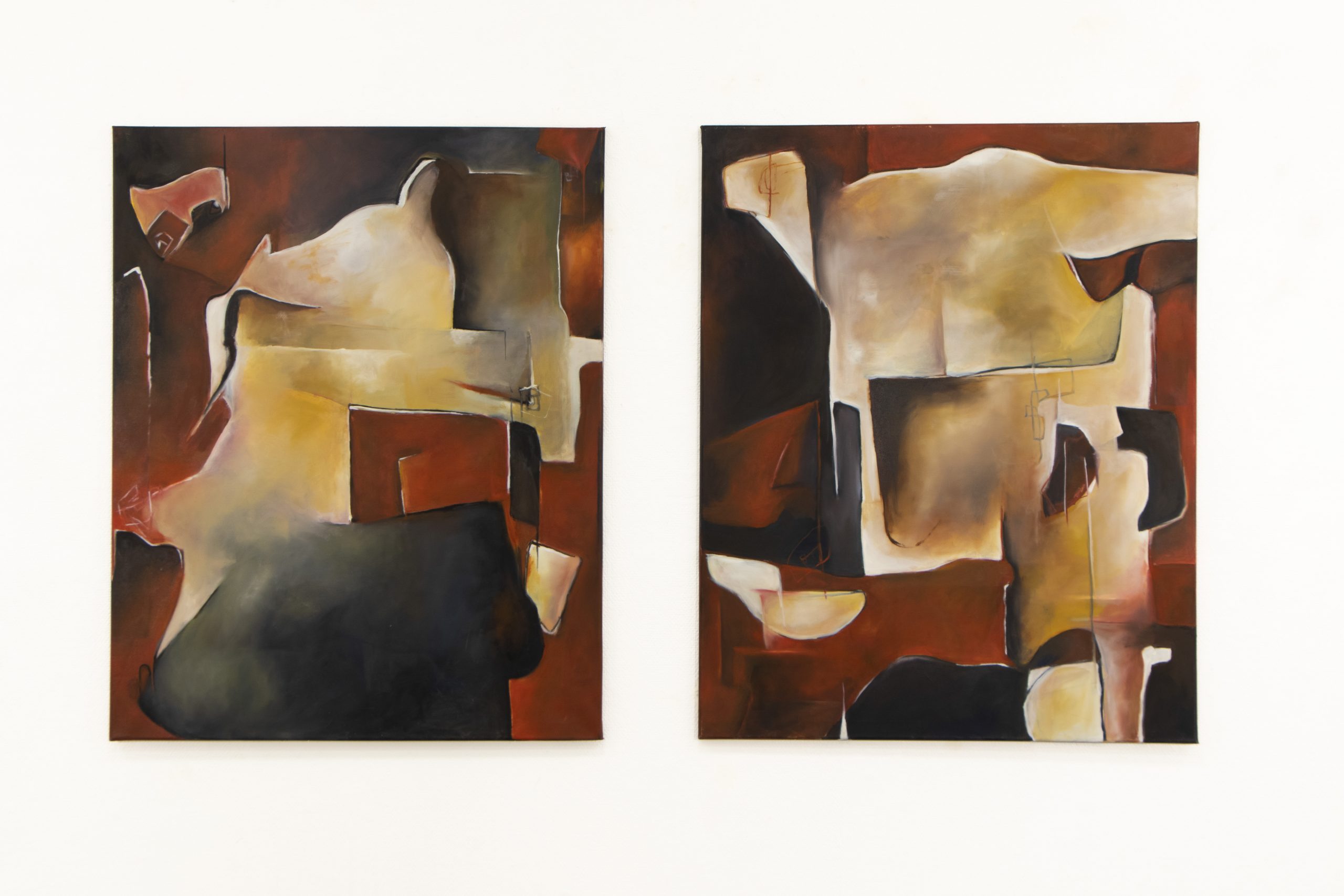 Untitled (Interior), 2022. Oil on canvas, 36"x48".
Within, Without, 2023. Oil on built mahogany and fir room partition, 8'x6'.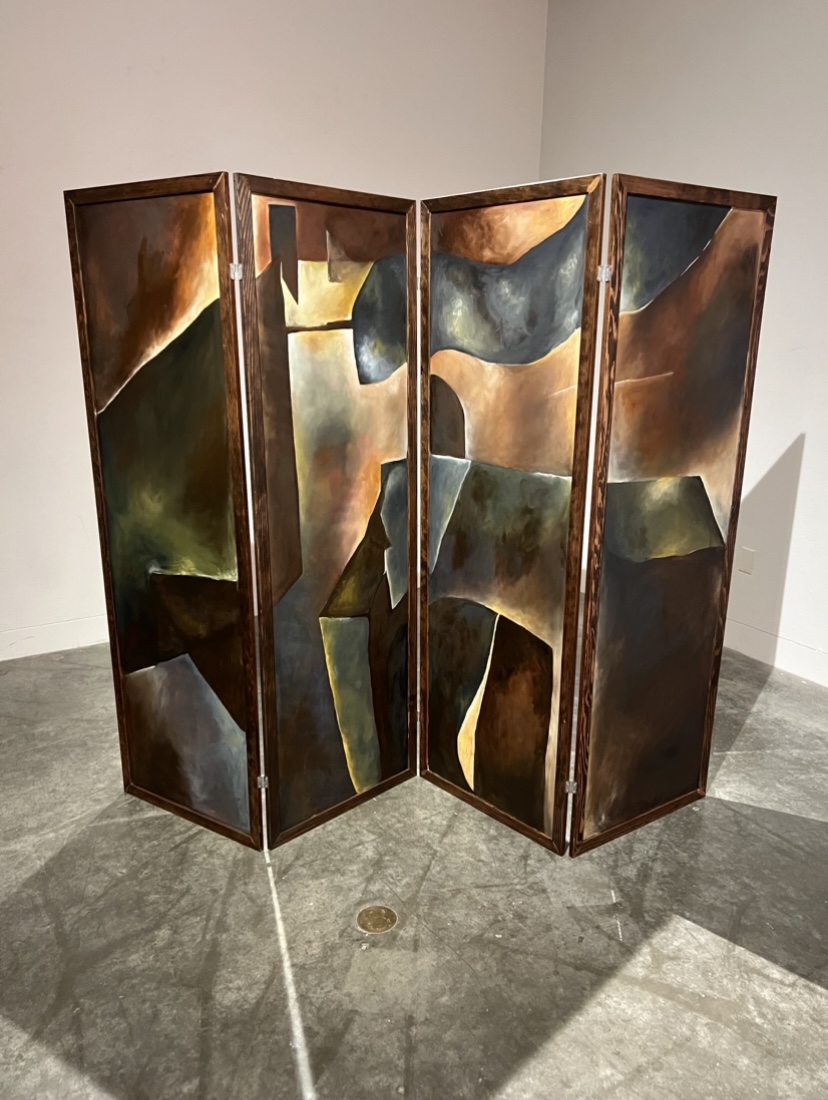 Zaida Gerritsen is a visual artist living in Victoria, BC on traditional Unceded Lekwungen Territories. Working with oil painting and installation-based art, Gerritsen's practice references historical interior and domestic backgrounds in art and historical contexts. She executes these themes through the use of her own abstraction techniques and ideas. 
Zaida is in her graduating year at the University of Victoria, earning an Honours BFA in Visual Arts. Gerritsen has had many opportunities to showcase and curate works in gallery exhibitions from 2021. She has also worked as a program coordinator for the UVic visiting artist lecture program, organizing public live and streamed artist talks. Recent exhibitions include a juried trio show at the Vault Gallery in Victoria BC, as well as running the upcoming 2023 UVic BFA grad show as co-executive.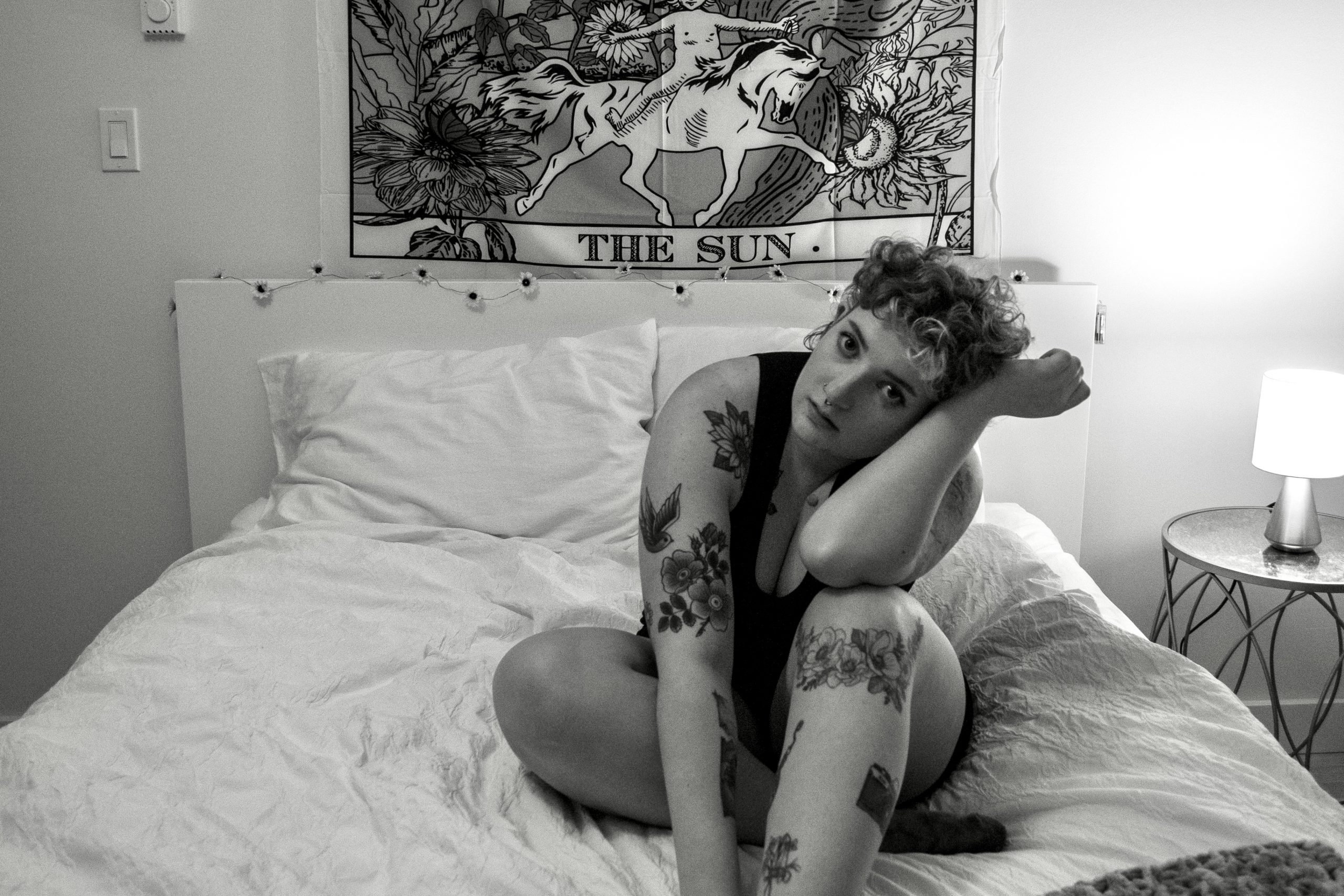 Don't need to know to feel it